F3ather
Shaba
As Supreme grows in popularity year after year, consumers face the constant increasing challenge of getting their hands on limited streetwear. As this problem came into reality, the team over at F3ather handed people a solution. In 2018, the software hit the public market and instantly became a fan favorite with their software that seamlessly allows members to secure the Items in seconds.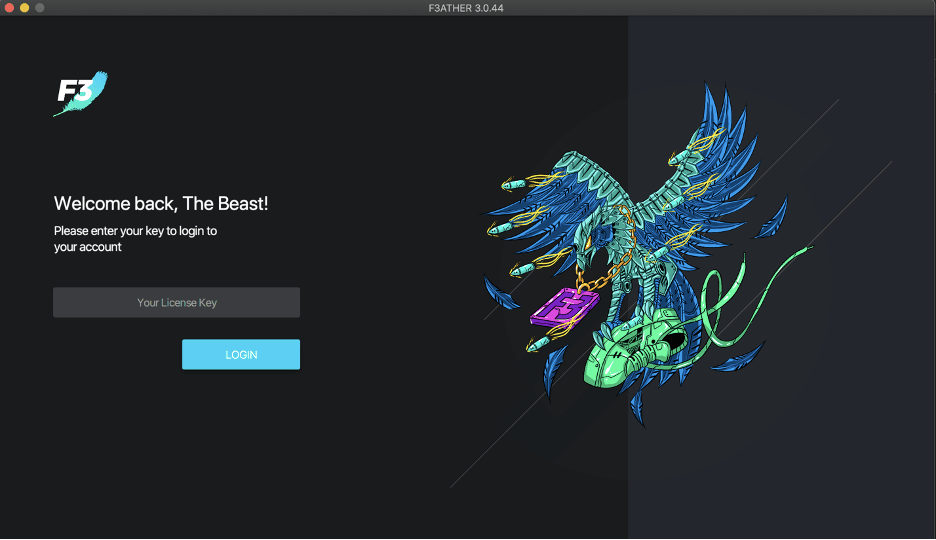 In the past, it started out as a cheaper, more affordable option for Supreme botting, keys were going for around $50 dollars. Now in the current economy, they can fetch up to hundreds for renewals and potential $1000s for lifetimes. As of now, you are able to safely buy the bot through its partnered marketplace, "Tidal Market". In terms of simplicity, it is one of the easiest bots to buy and get your hands on.
Unlike other supreme bots, F3ather has not yet diversified the sites that the bot supports, allowing for them to stick with what they know best, Supreme. Unlike a normal sneaker bot where the staff has its team developing more than one site, the F3ather team prides itself in ensuring that week after week, the users have the best possible chance of securing all the items they have their eyes on.
Within the bot, it's jam-packed with exciting features. Some of these include the bot's overall success rate, total carts, money spent, items purchased, and time that the bot has been running.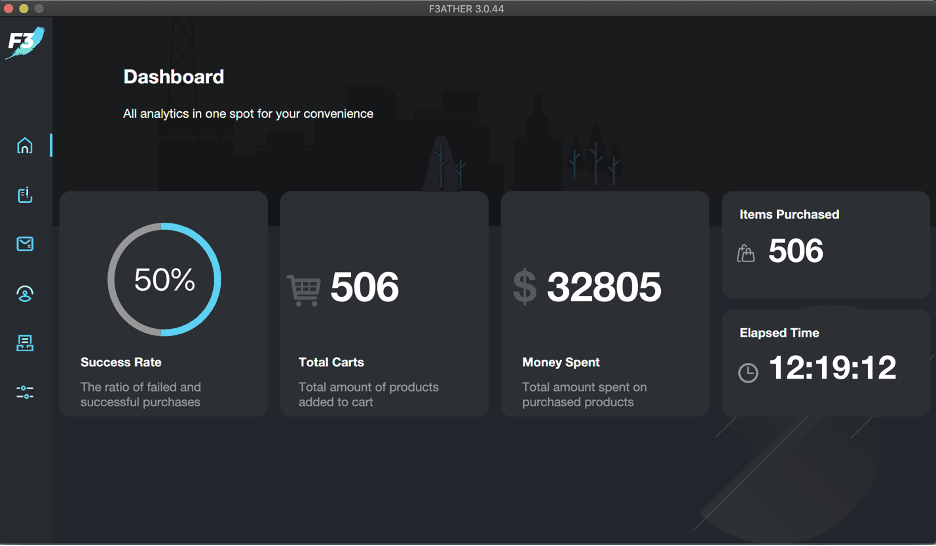 As you open the bot, you are introduced to F3ather's homepage in which you are given the ability to create, edit, and delete tasks with ease. On the left margin, you can navigate to the settings, proxies, and profile creation tab. The settings tab allows for changing delays and webhook information. The proxies tab allows for importing, exporting, and testing proxies. While the profiles tab allows for creating, deleting, importing, and exporting users' profiles.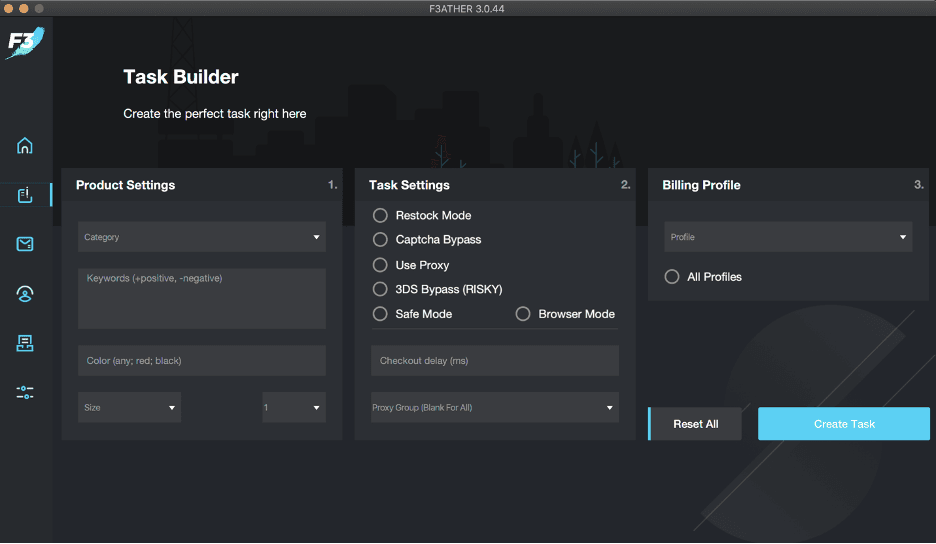 The F3ather I/O Discord server gives users release guidance, one on one support, and tips and tricks to allow everyone to cook each drop. When in a tight pinch, users are always more than welcome to message the "DMFORSUPPORT" Bot in the server which instantly connects the user with all of the F3ather's staff members for instant support.
When examining F3ather to other supreme bots on the market, it is definitely something that should not be overlooked. Though there are other options that may outweigh F3ather, it still remains an affordable, and easy way for a person to get into the world of both Supreme and botting.
---
Bot: F3ather
Sitelist: Supreme
Operating system: MAC + Windows
Retail: $200.00
Renew: $100.00 (PER SEASON)
Twitter: @F3ather
Success: @F3athersuccess_
Authentication system: Unbindable