The 10 Most Exclusive Jordans of All time
Shaba
After quite some time, I'm back with another compilation about Jordans – the sneaker market shows no sign of stopping anytime soon. Prices have been rising and rising as the popularity of exclusive releases continues to rise – many people, including myself, believed that the market would reach its maximum by the end of the lockdown (caused by the COVID-19) in many European countries. Now, you may be wondering what the affiliation of the lockdown and the sneaker market is? As we were all 'trapped' inside the comfort of our homes, we were consuming infinitely more material than we were before – more news and gossip came in front of our eyes.
Even if we know it or not, the mere fact that we were seeing more and more celebrity gossip meant that we were being influenced more by what celebrities were wearing, and this is a contributing factor to why the prices of many sneakers rose. One example of this is the activities of Travis Scott – the shoes that he wore rose exponentially in price. As always, this list is a compilation of the most exclusive shoes in my opinion (and the shoes that look good to me – just because they are exclusive doesn't mean that they will make it onto this list); in no way is it fully conclusive or complete. Please share this article if you think it is worthwhile and let me know if you think there is any shoes that I missed off this list.
Macklemore Jordan 6s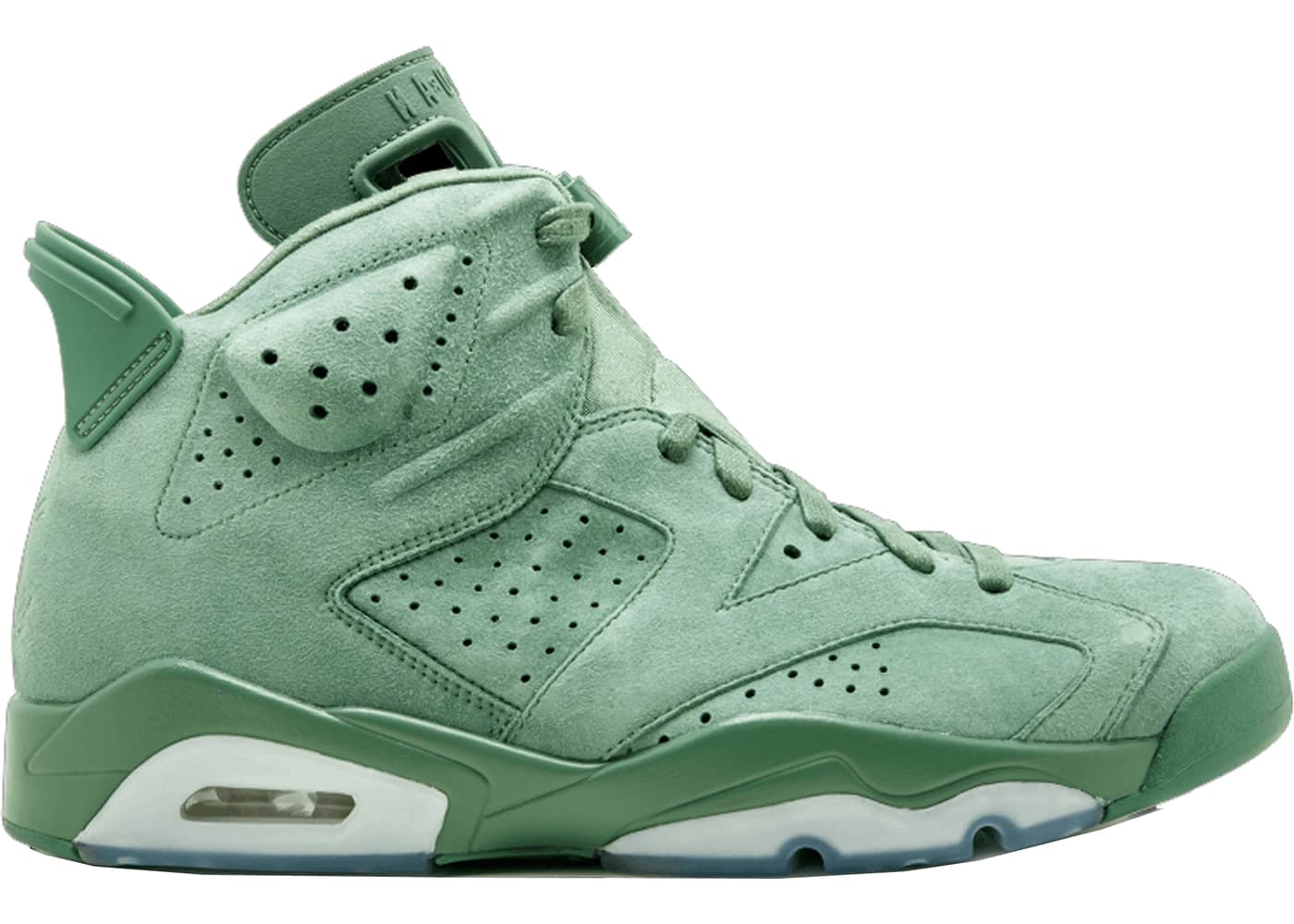 The 'cactus' colourway released by the American rapper, Benjamin Hammond Heggarty (better known as his stage name of Macklemore), could be credited with the start of the sneaker reselling culture. A total of only 23 colourways created, distributed to only friends and families of the rapper, make this shoe very, very exclusive. One pair of these sneakers sold for as much as $25,000 which is a testament to the exclusivity of these shoes – one pair was given to Complex Sneaker Shopping host Joe La Puma by the man himself in a video that you can watch on YouTube.
Nike Air Mags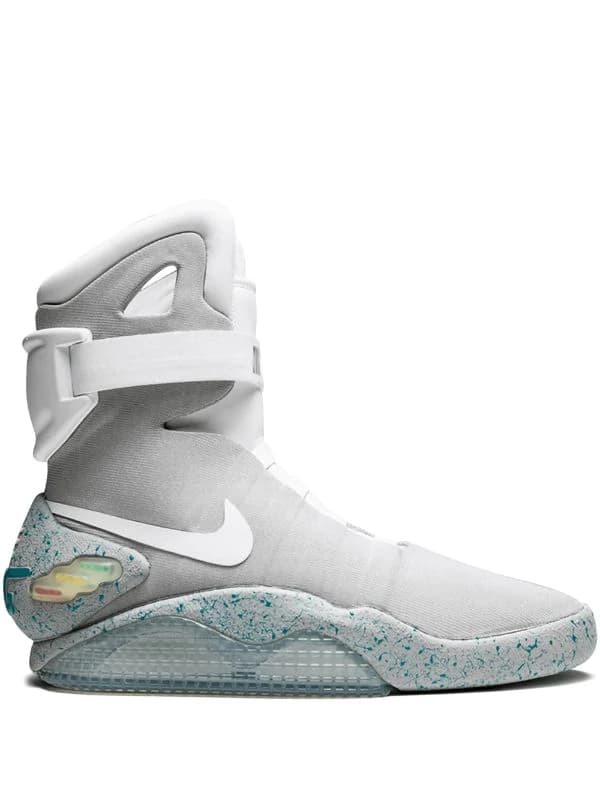 Described by many as the most-sought after sneaker of all time, it would be a crime to leave the Nike Air Mag of this list, despite the fact that I am not a big fan of it. The Nike Air Mags were released in 2011 on eBay (of all places, why eBay?) and auctioned off to help the Michael J. Fox foundation – a very noble cause so to say. The shoe was the first shoe designed by Nike specifically for a movie; the movie in question is 'Back to the Future Part II'. The prices of these shoes continued to rise simply because of their exclusivity and how iconic they are – although not the best looking sneaker, they are a must have if you're 'balling'.
The Air Jordan 1 High Strap Just Don BHM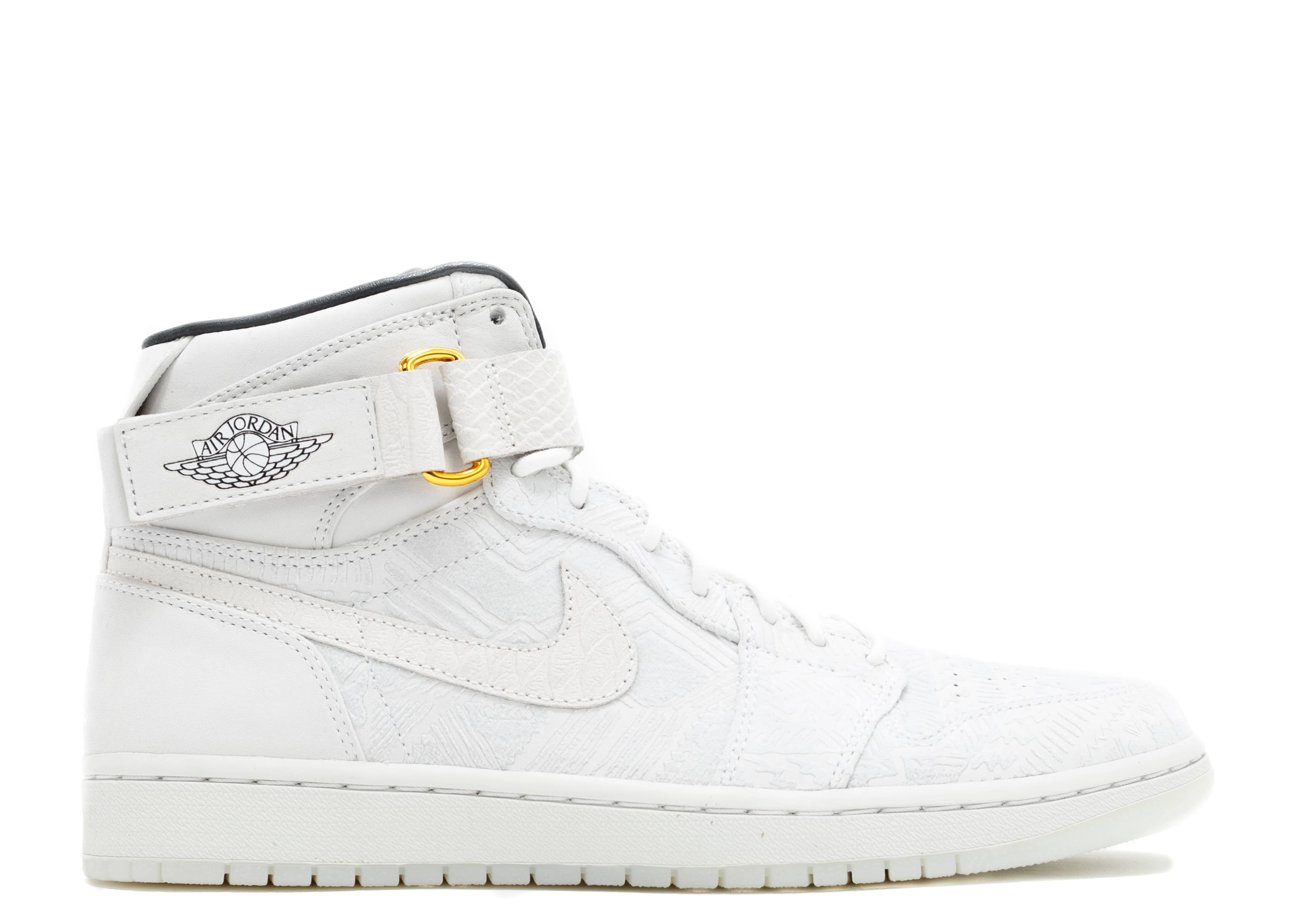 For this sneaker release, Nike linked up with Don C of Just Don – if you don't know who Don C is, let me give you a little introduction. Don C, or Don Cheadle, is a fashion designer that was the manager of Ye at one point – fun fact, Don C was the best man at Ye's and Kim Kardashian's wedding. Back to the shoe – this shoe was released to commemorate Black History Month in 2015. As it was the 39th anniversary of Black History Month, 39 pairs were released. All 39 pairs were sold to raise proceeds that were given to the Even Higher Fund.
Air Jordan 8 Retro PE (Player Edition) – Ray Allen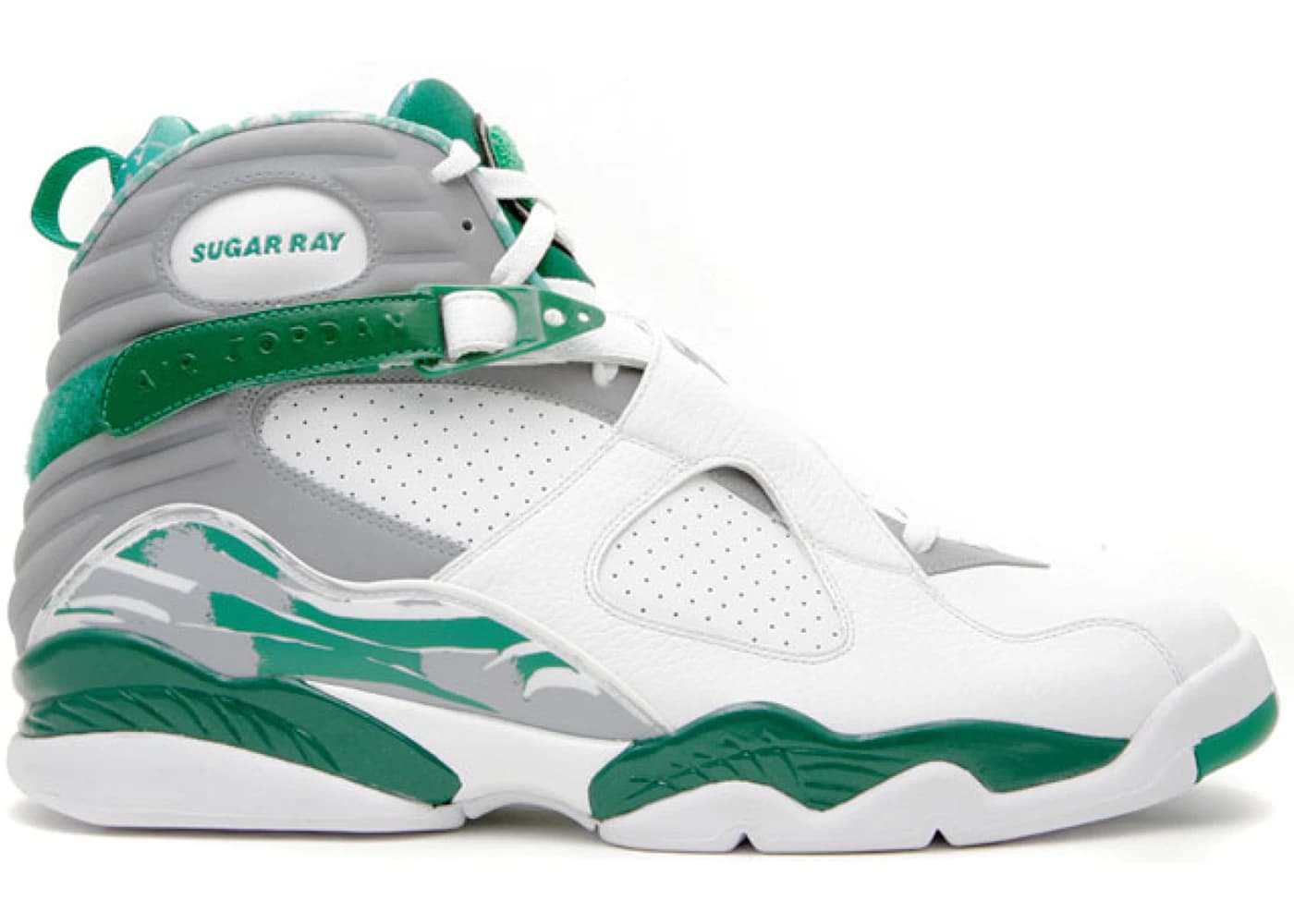 Ray Allen, described as one of the best shooters of all time, was the design inspiration for this shoe. The Ray Allen edition was a pair of Jordan 8s that were made exclusively for the shooter that played for the Boston Celtics at the time – only 24 pairs of these Jordans were released. The release of this shoes was not widely advertised and only a few people knew that the sneaker was going to be released at House of Hoops at a price of $140. These Jordans were black and green just like the Celtics jersey that Allen rocked at the time and had Allen's nickname, Sugar Ray, stitched on the ankle of the shoe.
Air Jordan IV Retro x Carhartt x Eminem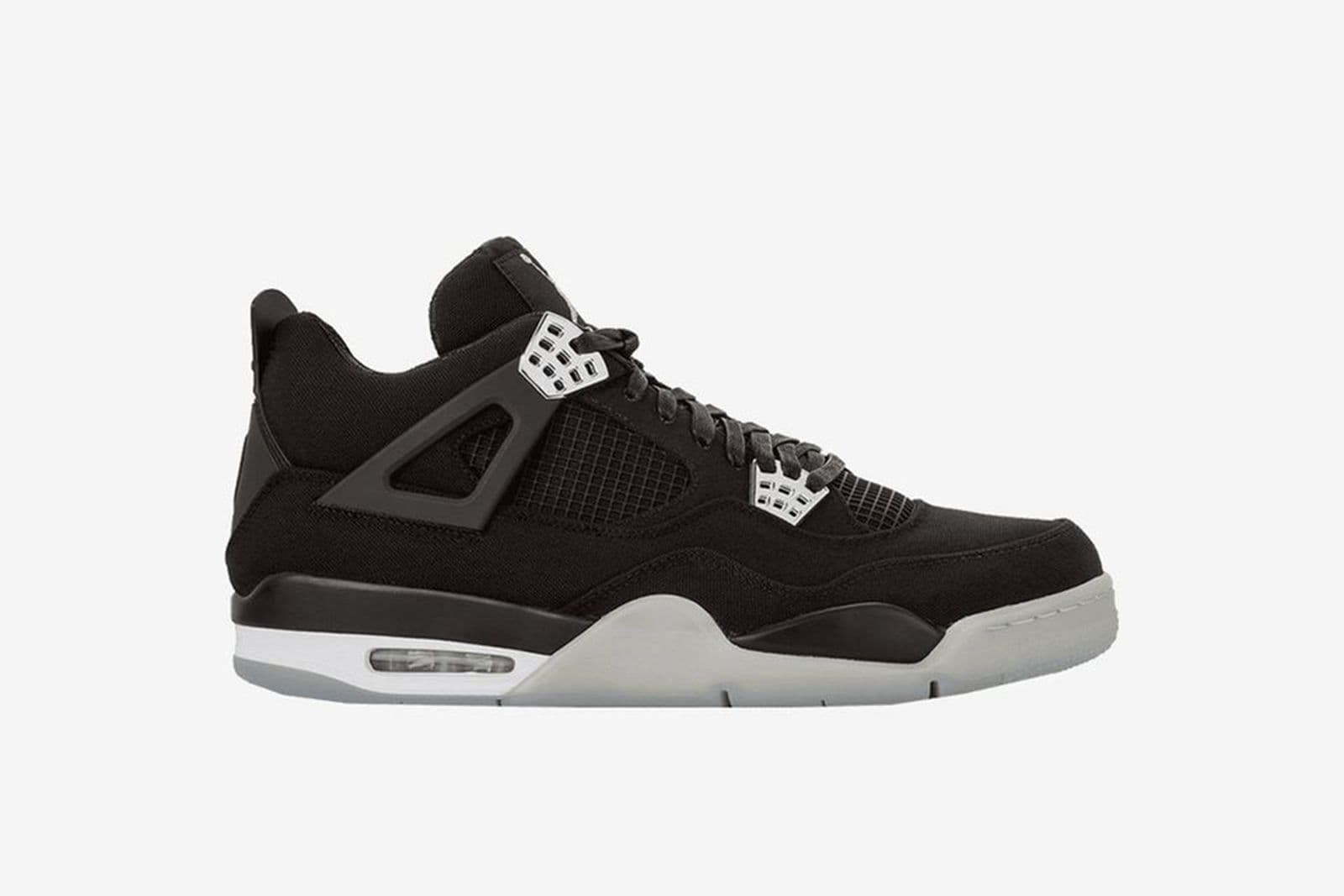 Anything Eminem touches turns to gold – just start listening to any of his songs and you'll know what I'm on about. Em's collaborations with Jordan Brand are just exquisite and the Jordan 4 is not any different – this is probably my favourite sneaker from this list and is my personal grail. Only 10 pairs of the shoe were released to the public but more were made for Em's friends and family – as with the rare sneaker releases, the 10 pairs were auctioned off. In total, the auction raised a total of $227,552 and all the proceeds from the auction went to MSU's Literacy Through Songwriting program, something that Em advocates. The shoe was actually released as a tribute to the 15th anniversary to the Marshall Mathers LP, which debuted in 2000 – if you do the math, the Jordan 4 was released in 2015. Overall, this shoe was very, very exclusive and in my opinion, it's the best looking shoe on this list too.
Air Jordan 11 25th Anniversary with Jumpman
This shoe was released in 2010 to commemorate the release of the original Jordan 11 in 1985 – although I was not around at the time, I did some research and found that sneakerheads at the time were disappointed that the general release of this sneaker wouldn't feature the usual embroidered Jumpman logo. Instead of the normal embroidered logo, it was to be a bare logo. However, Nike revealed that 25 pairs in the release would have the traditional Jumpman logo and a special commemorative seal under the right insole that could be used to differentiate the shoe from the general release. These 25 pairs were randomly circulated in the general release and they almost became an urban myth – although sneakerheads had initially been disappointed with the design of the shoe, the shoe sold out immediately because of the chance of getting one of the 25 special pairs.
Air Jordan 10 Special 'Grimm' edition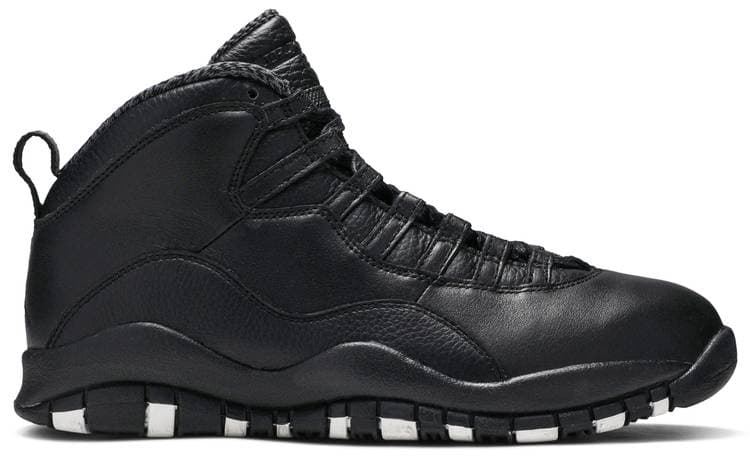 In April 2016, Nike collaborated with the NBC drama called 'Grimm' that ran for 6 seasons. The first episode of this drama was released in 28 October 2011 and reviews suggest that it's actually worth a watch so it'll be going on my list. Back to the shoe – Nike collaborated with 'Grimm' using the blueprint of the Jordan 10. Less than a dozen pairs of these shoes were made and like most on this list, these shoes were auctioned off on eBay to raise money for the OHSU Doernbecher Children's hospital – you may recognise the name Doernbecher because the hospital has collaborated with Jordan Brand on numerous occasions. The hospital actually provides families with financial support in terms of travel, lodging and many other things so the money raised from the sale of these shoes was going to a good cause. This pair of shoes was designed by Tinker Hatfield who has been described as 'one of the world's most legendary sneaker designers' – he is currently Nike's Vice President for Design and Special Projects. If you look at his catalogue, you'll realise why he's considered a legend – He designed the Jordan 3, the Nike Air mag (which featured on this list), the Nike Air Max 90 and the Jordan 6 to name a few. The Grimm 10's featured 4 pairs for women – these shoes were lined with a plush fur collar. 4 pairs were designed for men and they had a herringbone collar lining. In addition to the 8, one additional pair of each design were sold but these were signed by Michael Jordan and Tinker Hatfield. Overall, the sale of the 10 pairs raises $22,400 for the hospital.
Air Jordan 4 'Undefeated'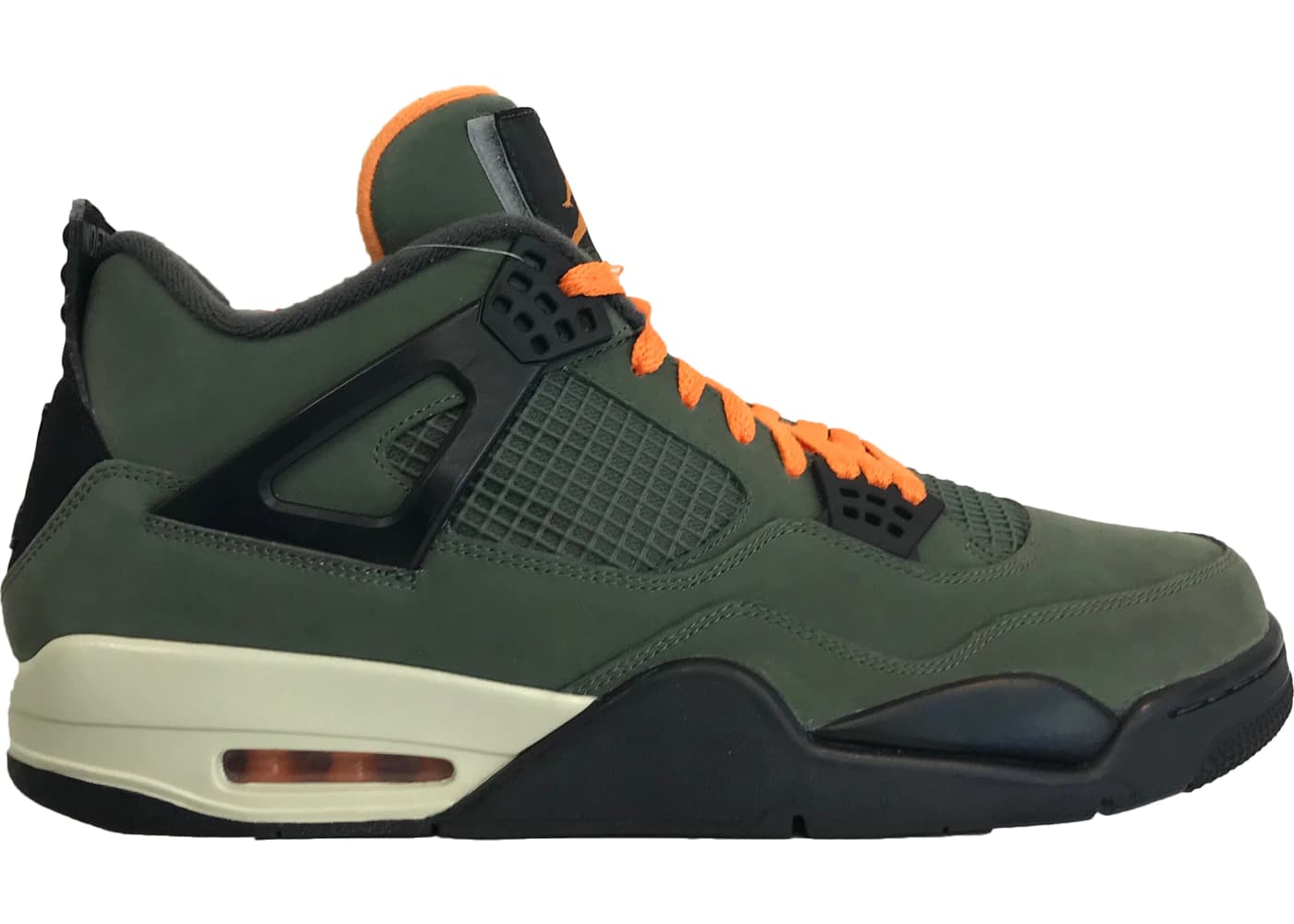 This sneaker was released in 2005 and saw a undefeated becoming the first sneaker store to get an exclusive collaboration with Jordan Brand – Undefeated got the chance to design one of the best sneaker silhouettes (in my opinion) from Jordan Brand, the Jordan 4. The Jordan 4 was originally designed by Tinker Hatfield and has seen many different colourways but the undefeated version of the 4 is considered one of the rarer versions of the Jordan 4. The shoe has a military sort of aesthetic – this is clearly shown by an olive nubuck on the upper and with black and orange accents throughout. It is said that the Undefeated x Air Jordan 4 was inspired by the MA-1 flight jacket which is a military jacket. Overall, I like the aesthetic of the Undefeated Jordan 4 but it is certainly not the best looking version of the Jordan 4 - it's popularity comes from its exclusivity. Although 50 pairs were raffled in store and 7 pairs were auctioned online (which makes 57 if you add them together), a total of 72 pairs were rumoured to be made – the remaining 15 pairs went to friends and family of the sneaker boutique.
Air Jordan 2 Eminem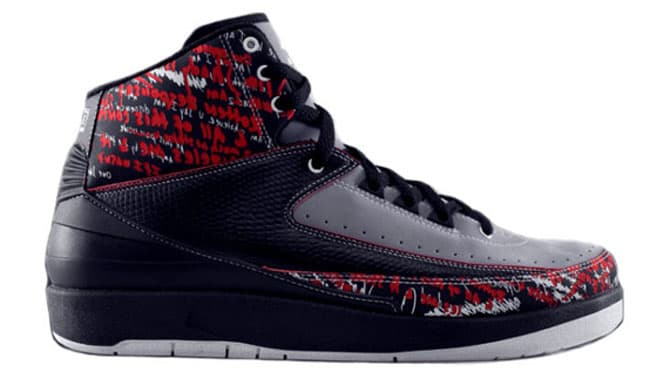 Compared to other sneakers on this list, the Air Jordan 2 Eminem had a 'wider' release so to say. 313 pairs were made and distributed – now, you may think, why 313? 313 is actually the area code of Em's hometown, Detroit. The reason why this sneaker made it onto this list is because of the fact that it's a favourite across the whole sneakerhead community and is a personal favourite too. The shoe was actually released to compliment the release of Eminem's book that was called 'The Way I am'. The Air Jordan 2 Eminem sold out instantly, likely due to the hype around Em's name and his music, at a price point of only $110 when it was released back in 2008. Now, in 2021, the price for this shoe varies from $3,000 to $12,000, mostly due to some sizes being rarer than others.
Air Jordan 1 Retro – Dave White 'Wings for the future'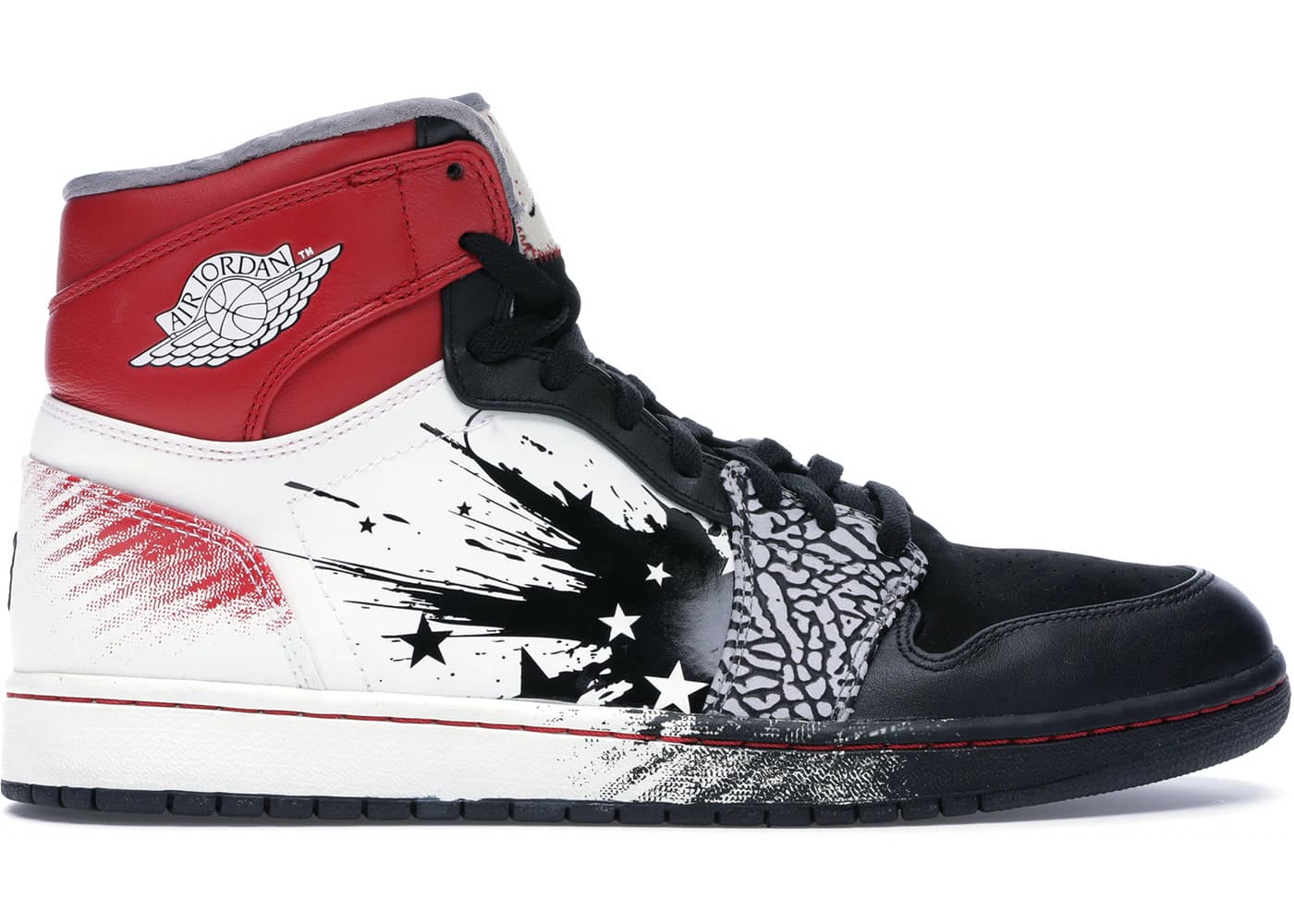 To cap off the list, we have a 'patriotic' sneaker – patriotic is not a word that I usually use to describe sneakers but there is no better word for this shoe. This Air Jordan has been designed by an artist by the name of Dave White – now, I didn't know who Dave was until I searched him up and instantly recognised his work. Dave White is a contemporary artist that belongs to Britain and he had actually done collabs with Jordan Brand, Nike and AOL too. From what I can tell, Dave was given the blank canvas in a Jordan 1 High to work with and he worked his magic – the shoe is a work of art and pieces of art are made to be looked at and not actually worn. Personally, I wouldn't rock the shoe itself but I can appreciate its background and the popularity around it. Only 23 pairs of this shoe were made and they were all auctioned off, similar to many of the shoes on this list – each pair of shoes sold for just over $1000 at the 2011 NBA all star game. In total, $23000 was raised for charity and all proceeds were donated to WINGS for the future (Jordan Brand's outreach program) and Los Angeles' Inglewood High School.
That concludes this list – hopefully you found it an interesting read (I do try my best!). Please share with your friends and family if you think it's worthwhile and please let me know if you think that there are any shoes that I missed of this list.
Thank you for reading!