The Best Gifts For Sneakerheads [2021]
Shaba
With the festive season approaching quickly, I bring you a list of the best gifts you could get for a sneakerhead. These gifts should be perfect if you're looking to impress the sneaker lover that you know – I've included a few different gifts at different price points so choose the one that works best for you. And yes – there are more gifts you can buy a sneakerhead than just sneakers (but those work the best in my opinion!). As always, please share this article to your friends and family if you find it worthwhile and please let me know if you think that there are any gifts that I have missed off this list.
Shoe tree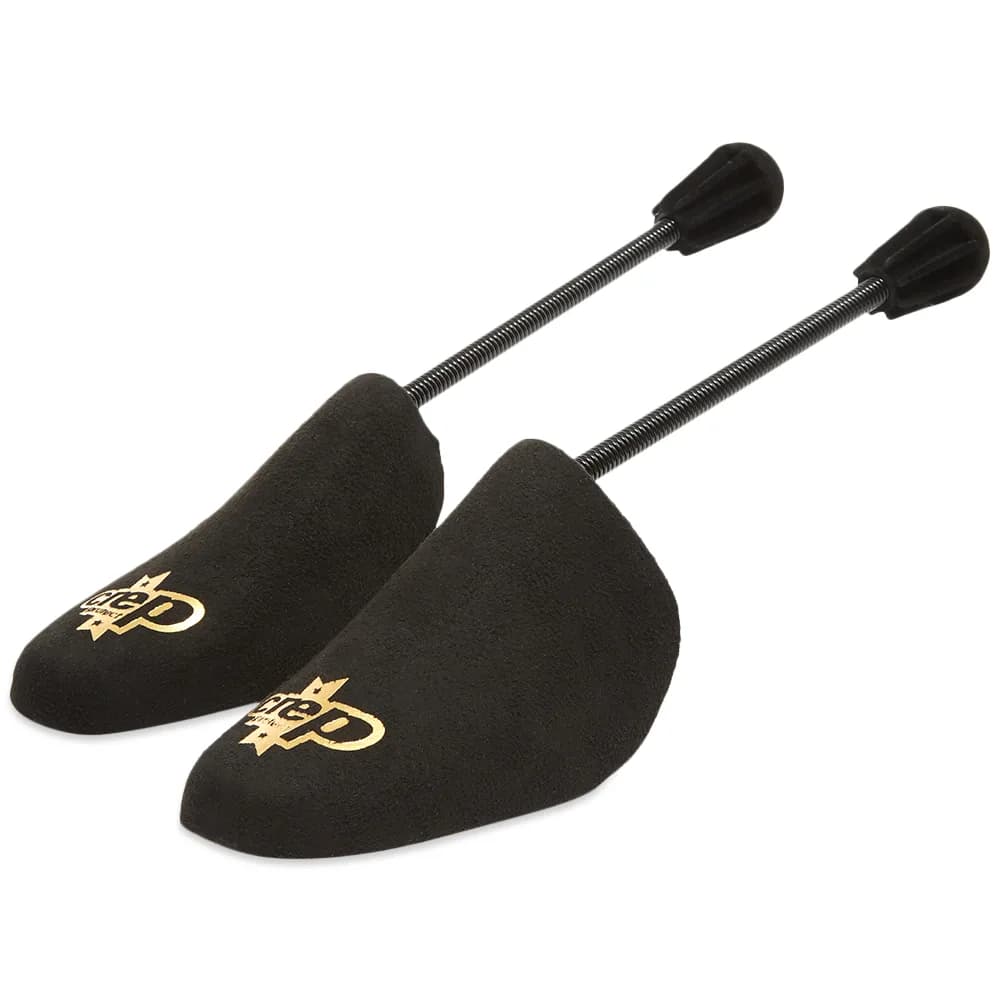 One gift you could get that sneakerhead in your life is a shoe tree for his/her favourite (or most expensive!) pairs of shoes. A shoe tree isn't too expensive and makes for a great gift – if you don't know, a shoe tree holds a shoe in its proper place so it prevents shoes from becoming cracked or creased. While this doesn't matter much on daily beaters, shoe trees can make all the difference with an expensive pair of shoes like the Off White x Air Jordan 1 or the Jordan 4 Black Cats (to name a few). There are many different shoe trees available on the market like ones made for high heels and others for dress shoes. I'm assuming that you are buying the shoe tree for someone who is into sneakers but of course, you could get a shoe tree for a shoe lover in general. I've seen shoe trees vary in price – anywhere from £5 to £50. What I would recommend is to spend a little bit more money and opt for a sneaker tree made of wood – specifically cedar wood would be best but any wood shoe tree works. Even though these tend to be a bit more expensive, they are definitely worth the extra cash; compared to plastic shoe trees that tend to go for cheaper, wooden shoe trees actually make a difference and will definitely contribute to keeping your grails looking fresh. If you're looking to spend a bit more, you could opt for an engraved shoe tree – I think this is a perfect gift for a sneakerhead provided it fits in your budget. The fact that it is engraved makes the gift that much more special and can serve as a reminder of you for the person.
Laces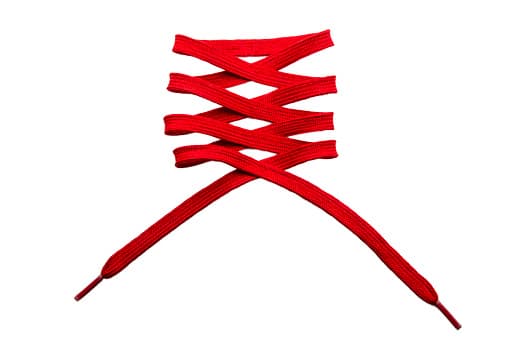 If you're looking to get the perfect gift for a sneakerhead but just can't choose, go with laces – you literally can't go wrong. I can almost guarantee you that a sneakerhead will always be appreciative of a fresh pair of laces – right now, I could do with a pair of crispy white laces to swap out on my Jordan 3s (if any of my family is reading this, look here!!!). Furthermore, laces are usually on the lower end of the price scale so they work perfectly if you're not looking to spend that much on gifts this time around. If you just type in 'laces for' and a sneaker brand (for example Jordan or New Balance), you should see a plethora of websites coming up and you can choose the one that works best for you. The thing with laces is that there are endless options – you could opt to go for basically any color and then there are other options on top of that. You could go for 3M reflective laces or laces that mimic the Off White branding. The opportunities are endless and they are just waiting to be explored by you.
Sneaker Cleaning Kit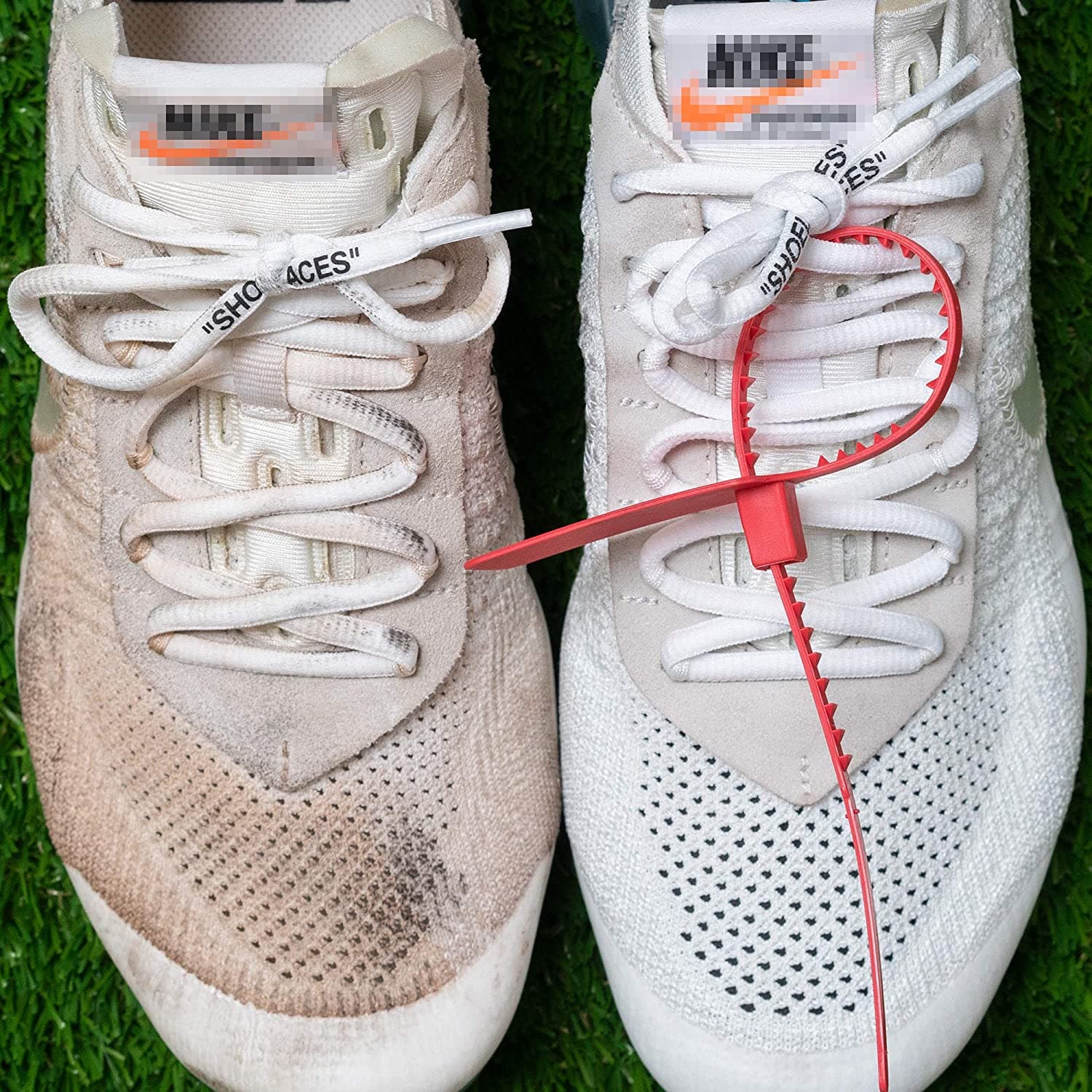 Another gift that will always come in handy for a sneakerhead is a cleaning kit – if you're a true sneakerhead, you never get tired of cleaning your shoes. And if you never get tired of cleaning your shoes, you can never have enough cleaning kits. Therefore, if you can't seem to choose a gift for that sneakerhead in your life this holiday season, you could always go for a sneaker cleaning kit. As with most of the gifts on this list, a sneaker cleaning kit won't completely break the bank. I've seen great ones go for around £30 but you can get good ones for less than that – however, as it's the festive season I suggest spending the extra few bucks here and there to get the best possible gift. Trust me, it goes a long way. Personally, I've noticed a great gift always goes a long way – I still remember the time my auntie got me the New Balance 992s I'd always been wanting. The fact that, after all these years, I still get a smile on my face when thinking about the time I got such a great gift is a testimony to the power of gifts and the power of the festive season.
With sneaker cleaning kits, there are many to choose from but the one I'd personally recommend is the the one by Reshoevn8r. They have a wide variety of products to choose from on their website and they currently have a 30% sale site wide so act fast! Whenever I have brought a sneaker cleaning kit, I have stuck to buying the essential shoe cleaning kit by Reshoevn8r that goes for £30 online – the contents of this kit include a 4 ounce cleaning solution that provides around 40 uses, provides a soft bristle brush, a medium bristle brush and a stiff bristle brush. It also comes with a micro fibre cloth that is handy in the process of cleaning the shoes – with experience of using the kit, I can say with confidence that it is one of the best available on the market – the reviews speak for themselves in this matter. 1762 reviews rate the Essential Shoe Cleaning kit by the brand at 4.8/5. In addition the essential kit, the Reshoevn8r site also includes a quick clean essential bundle, an executive cleaning kit, a signature shoe cleaning kit and a deep clean signature bundle. Prices for these vary but the one shocked me the most was the price for the executive cleaning kit. Wait for it – the kit goes for a huge £190. However, this is definitely worth it when you consider the contents of the kit. I understand at the end of the day that nearly 200 for a sneaker cleaning kit doesn't seem like the best use of your hard earned money but I'd say it's worth it if you have that kind of money.
Shoe display cabinets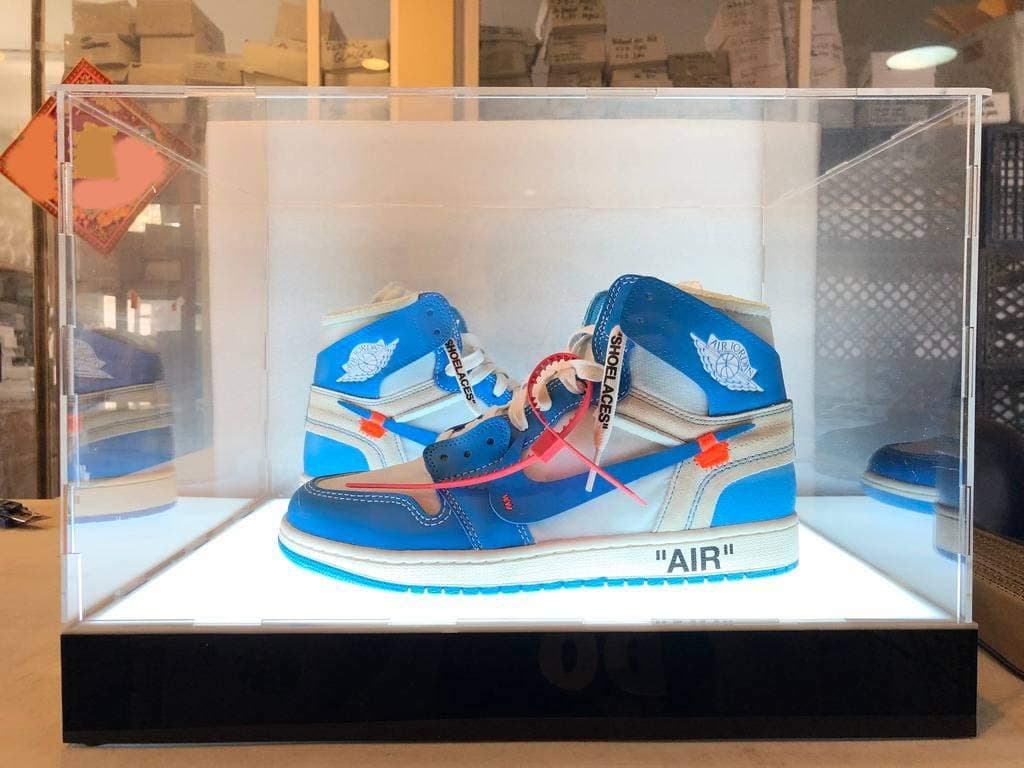 If your looking to buy a gift for a sneakerhead that likes to take extra care of their shoes and really show them off, it might be a good idea to invest in a shoe display cabinet. Usually made of plastic, the see through cases are perfect for showcasing the best shoes in your collection - I'd only recommending buying this if the person you're buying for has a lot of shoes. The reason I say that is because if you only have a small sneaker rotation, it doesn't make sense to display one of your sneakers in a display box. Shoe display cabinets go for more than I actually thought they would – most were around the £50 mark but those were those of good quality. You could get ones that do that job for around £20. Personally, I wouldn't buy a shoe display cabinet myself because I just don't have enough shoes. Furthermore, I like to wear all my shoes and it just wouldn't make sense for me to display them. However, I recognize the appeal that a shoe display cabinet has and that is the reason that it has made it onto this list.
I was scrolling through the web and found another thing that I thought was pretty cool but it didn't seem worthy enough to have its own spot on this list - it's actually a floating shoe display. Now, I have no idea how this works but it sure does look great – the shoes actually float in mid air and spin 360 degrees clockwise. It's quite the effect and I am pretty tempted to buy one for myself. I did some further reading and found out that the floating shoe display actually works through the 'manipulation' of electromagnetic currents. The product that I am currently looking at also allows you to change the light around the display and it looks very good in my opinion. For those that want to actually 'show off' their sneakers (rather than use the display box to keep the shoes in dead-stock condition), I'd argue that this is a better option.
Custom made rug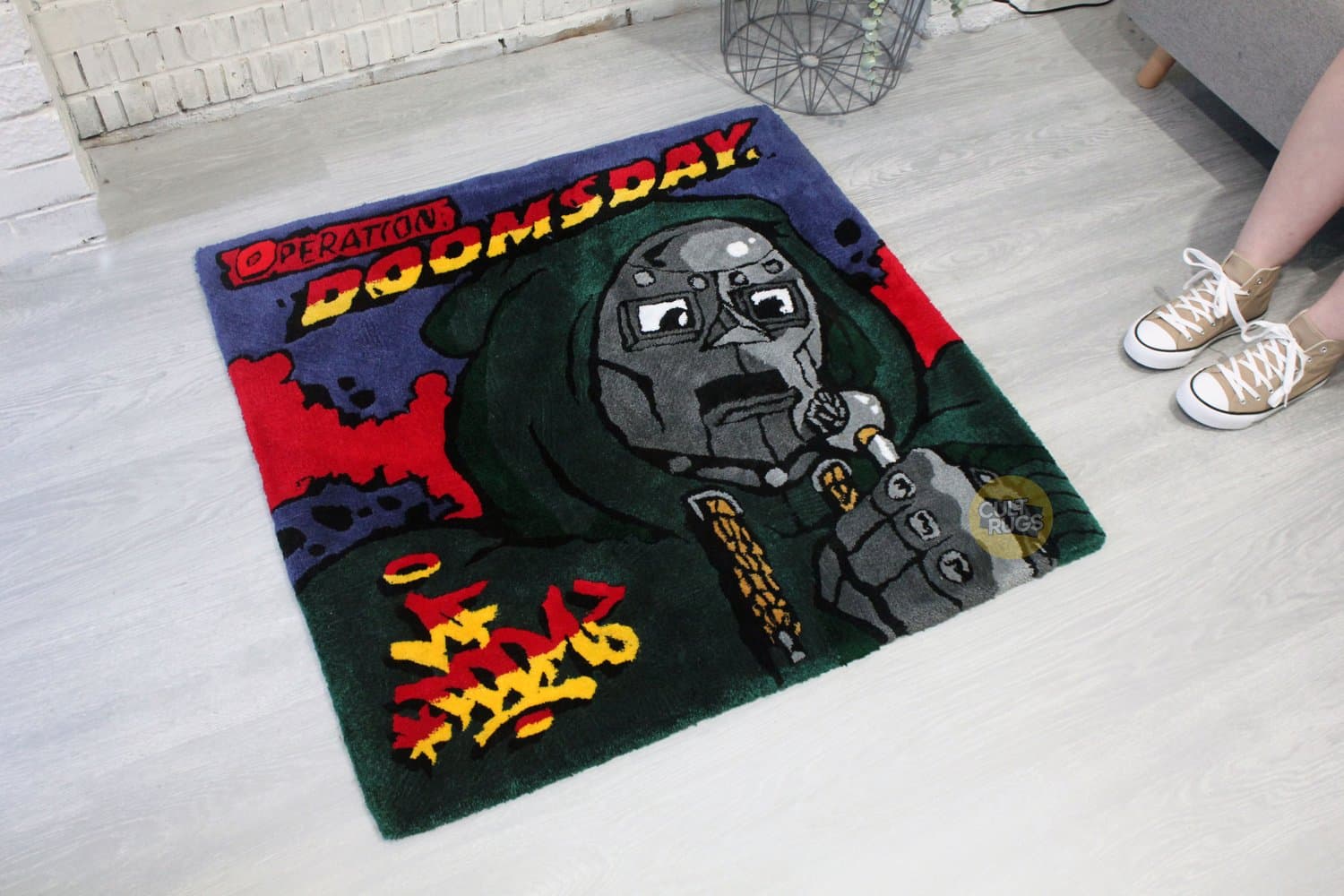 Now this is one product that I didn't expect to write about myself and was probably not a product that you were expecting to be on this list but I came across it and there was no way that I couldn't write about it. A company by the name of CULTRUGS sells custom made sneaker rugs on Etsy – now I'm not talking about the cheap printed rugs that you can find everywhere. These are real, handmade rugs that will be custom made for you. Really, what is a better gift than a handmade rug. Now, there's no set number of shoes that CULTRUGS can make and the process to place an order is fairly simple too. All you have to do is take a screenshot of a shoe (preferably the favourite shoe of the person you are buying for), pick the size you want the rug to be and send in your order. Now, I haven't ordered a rug myself (as of yet!) but after reading the reviews, I can say that most people say that the product is exquisite and came out just as they wanted.
The rugs can be made from acrylic, cotton or wool yarn – the material you choose is up to you. Furthermore, the rugs can be finished with a soft felt backing or a soft cotton mesh backing. CULTRUGS also offers an option to hang your rug on a wall, almost like a tapestry. The sizes you can choose from are 30 by 30 centimeters, 50 by 50 centimeters, 90 by 90 centimeters, 1 by 1.5 meters and 1.5 by 2 meters – as you can see, the options are almost endless. The fact that you can send in any shoe to be made makes this gift special as it can be personalized for the person you are buying for. If you are thinking of buying one of these, I'd suggest getting an order in right now so the rug will come in before the holiday season!
Sneakers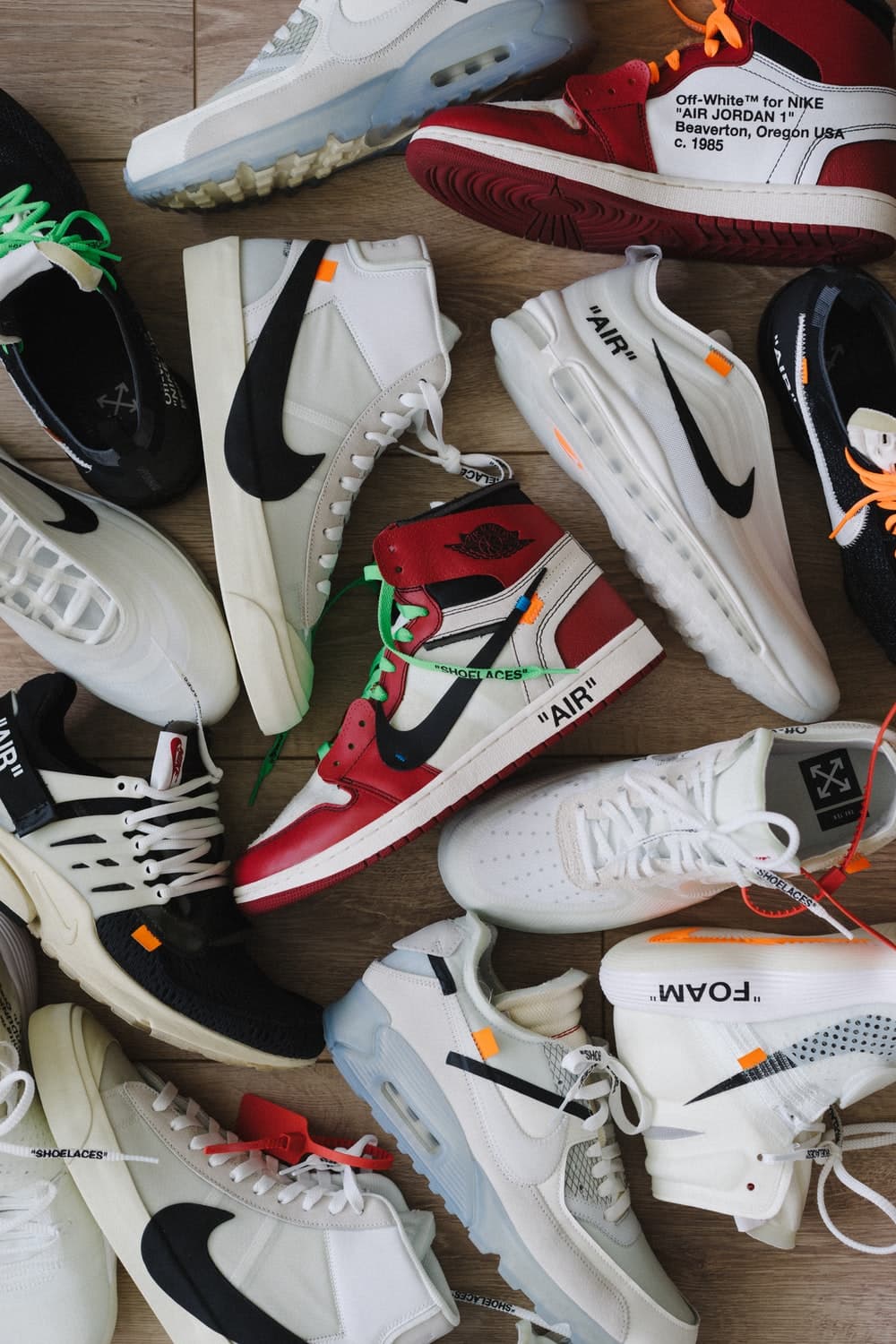 Without a doubt, the best gift you can get a sneakerhead is sneakers – there isn't any competition. The options above provide an alternative because getting sneakers for the sneakerhead in your life every year becomes quite boring and the gifts listed above can spice things up. But, trust me, getting a sneakerhead sneakers will be the best gift (at least in my opinion!). You can check out the other articles on this website for an overview of the best sneaker releases this year and a variety of lists that can help you choose what sneaker to buy.
Overall, there are a variety of gifts you can get a sneakerhead – any of the gifts above would bring a smile to the face of a sneakerhead. You really can't go wrong with any of the options above, but if you are able to, get the sneakerhead in your life a pair of sneakers. They are worth the extra bit of cash as every-time they will slip on those sneakers, they will be reminded of you and that's what gifts are for; to serve as memories of the person who gifted it to you. Please let me know if you think that there are any gifts that should have been on this list and please share this article forward.