The Best Red Jordans of All Time
Shaba
A list of the top 5 red jordans
Regarding Jordans, the most popular colorways are red and black. When the Air Yeezy 2 "Red October" was released back in 2014 all the hype was driven toward the all-red colorway. Brands began to notice the popularity and demand that was driven due to this color scheme. If you are looking at this page, you are likely one of those people who needs their hands on a pair of the best red Jordans ever created.
Below is a list of the most famous Jordan ever created!
10. Jordan 5 Retro DMP Raging Bull Red Suede
Number 10 on the list is the extremely popular Jordan 5 silhouette in a red suede colorway. These Jordans were released back in 2009 in respect to Michael Jordan's legendary career. During the time, these Jordans were unlike any other pair released. These jordans to this day are extremely popular for wearing the color red on and off the court!
Style code: 136027-601
Retail: $155
Release Date: 05/30/2009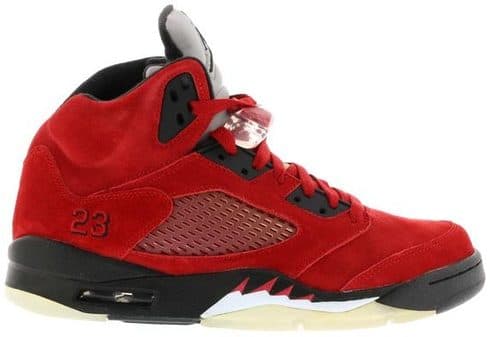 2. Jordan 21 OG Red Suede
The Jordan 21 is not a popular silhouette due to the style along with many people not knowing they even exist. However, with the release of many other all-red Jordans back in 2005 and 2006, this pair caught a lot of people's eyes. This was the first shoe that featured an all-red upper
Style Code: 313495-602
Retail Price: $180
Release Date: 02/18/2006
3. Jordan 3 Retro Doernbecher (2010)
Every year Nike releases a Doernbecher collection and in 2010 we have received an amazing colorway due to their unique design process. The Jordan 3 Doernbecher was designed by Cole Johanson, a lymphatic cancer survivor and former patient at the Doernbecher Children's Hospital. All of the Doernbecher colorways are designed by children that Nike selects! The inspiration that Cole had for designing this shoe was due to his love for both Spaghetti and Cholocate
Style Code: 437536-600
Retail Price: $160
Release Date: 12/04/2010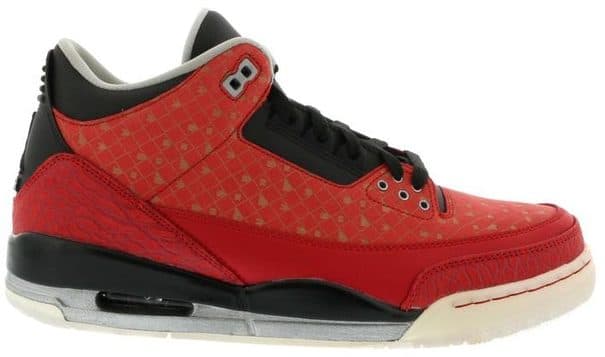 4. Jordan 1 Retro Legends of Summer Red
Jordan 1s have always been one of the most popular shoes released. These shoes were originally player-exclusive shoes that were extremely rare! People like Jay-Z and Justin Timberlake wore many of these player-exclusive shoes, such as the legends of summer, during their tours. It wasn't until recently when shoes such as these became something that the Jordan brand ended up selling to the general public versus keeping them as player-exclusive shoes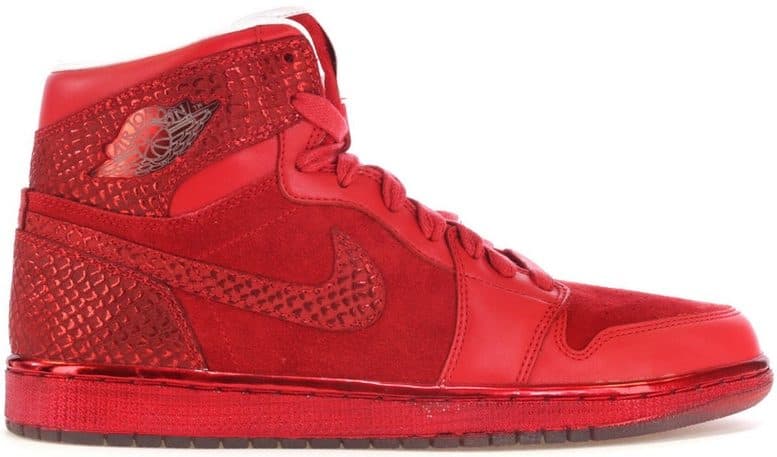 5. Jordan 5 Retro Trophy Room University Red (F&F)
Last on our list is the very popular and exclusive Trophy Room Jordan 5s. These pairs are F&F pair that was not sold to the general public. A tier celebrities and partners of the Jordan brand were the only ones with
access to these sleek and exclusive shoes. They were given out to people back in 2019 when Jordan collaborated with Marcus Jordan's Trophy Room store.
Style Code: TR JSP 5 FF
Retail Price: $200
Release Date: 05/18/2019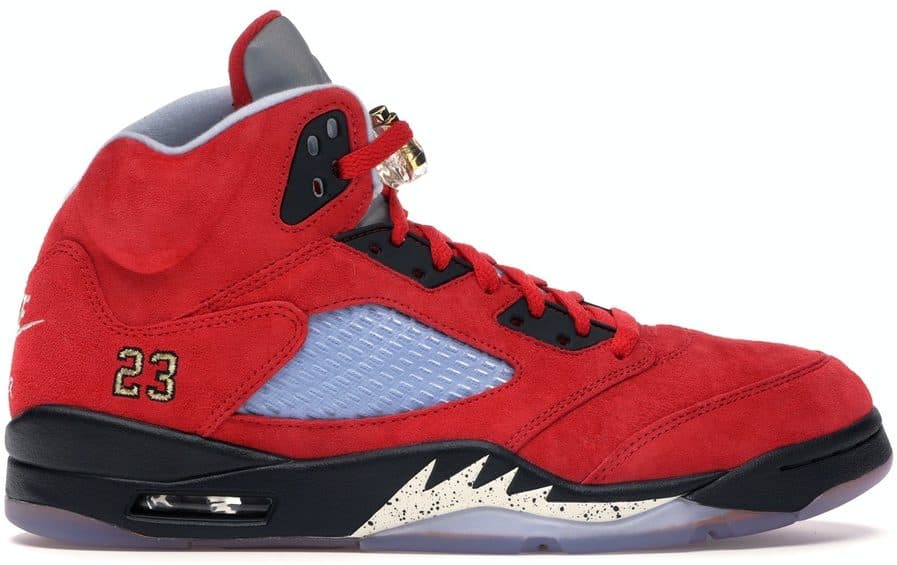 If you love articles like this then make sure you browse through our BLOGS, our social media, and discord!