The Best Sneaker Bots of 2021
Shaba
Sneaker bots are becoming more and more essential for everyday sneaker enthusiasts like you and me – not having a sneaker bot, and trying to buy shoes manually, is practically impossible for sneakers that are hyped or for sneakers that are expected to sell for a high price. Therefore, today we bring you a list of the Best Sneaker Bots of 2021 in an effort to try and help you to get the shoes that you really want. However, there is a problem – sneaker bots are quite expensive (some go for up to $1000] and for casual sneaker enthusiasts, it is just not worth it. If you are a sneaker reseller that will use the sneaker bot nearly every day, it makes sense to buy a bot. However, if you only want the bot for buying sneakers casually, there is a much better option; you can rent bots for specific days. This is a much better option for those who want the bots to buy a few shoes here & there and are looking to buy a few pairs of shoes a year – personally. I think this is a great option because in the landscape of the constantly evolving sneaker market, sneaker bots are becoming a necessity to even have a chance to buy a sneaker. One such marketplace (and the best example) where you can buy and rent sneaker bots is Tidal, the very site you are reading this
Cybersole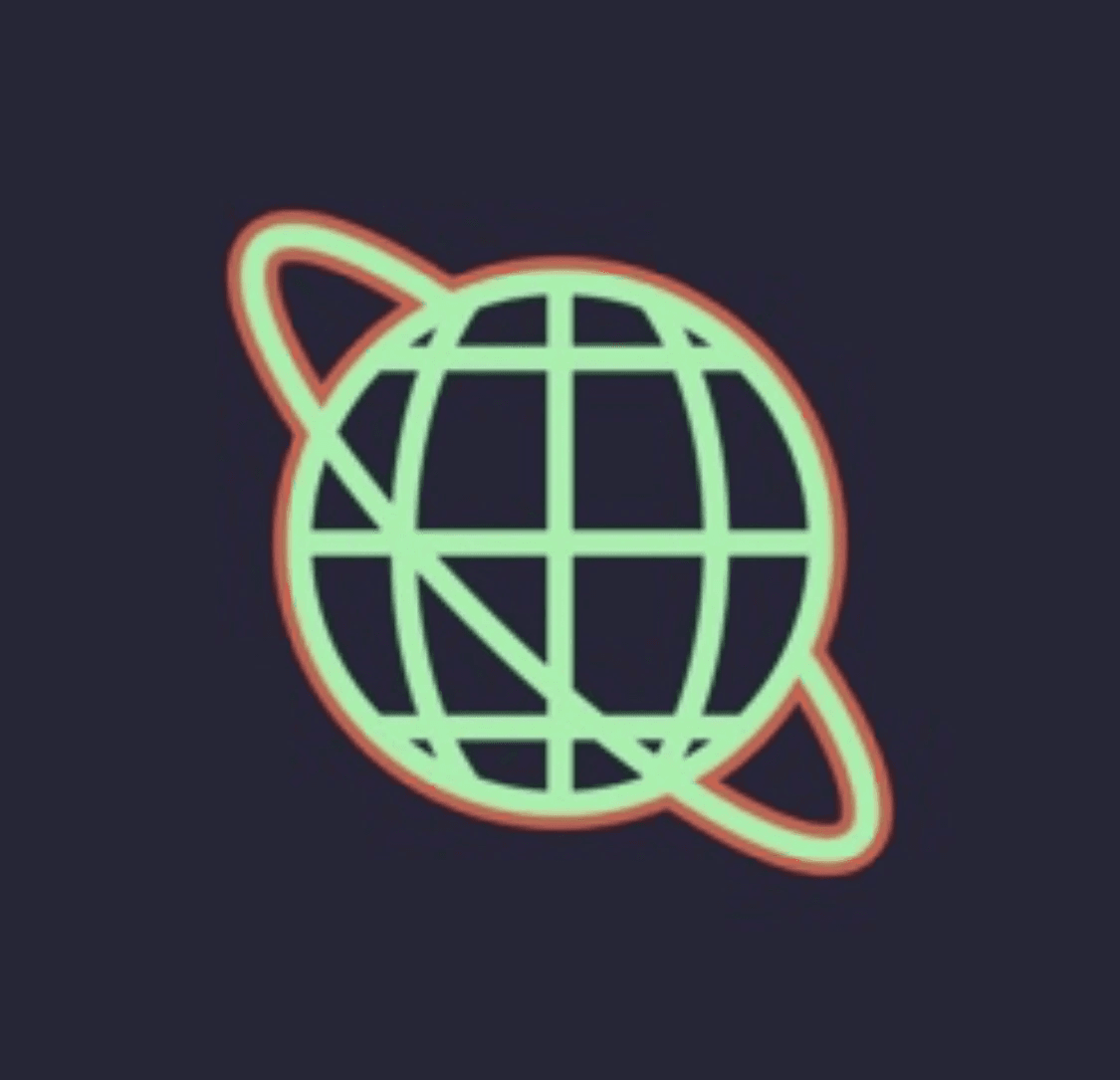 To start off this list, we have one of the most popular sneaker bots of 2021 which is called Cybersole. The first edition of the hot came about in 2016 but in 2021, they have released Cybersole 5.0 which frankly blows other sneaker bots (that are available at the price range of Cybersole 5.0) out of the water. However, there is a slight problem if you are looking to buy this bot – it simply isn't available. Unless you are willing to pay absurd prices for the bot to a reseller, you simply won't be able to get this bot. This makes the case for using sneaker bot marketplaces like tidalmarket.com even more strong as the use of such marketplaces means that you can get sneaker bots that simply aren't available to buy and you can get them at your own convenience. The reason that Cybersole is so popular is because of its ease of use and its extraordinary success rate; Cybersole supports over 250 retailers and has helped secure over 2 million checkouts for hyped sneakers. Furthermore, Cybersole has more than 250 modules which support retailers from all around the world. This is a great help for users from countries outside the United States (as most sneaker bots are usually catered towards users from the US) as it means that they can also get the benefits of using Cybersole.
So, what does Cybersole actually feature? Cybersole 5.0 comes with groups which help you organise tasks, proxies and profiles. This may not sound like a lot but it definitely helps when you are trying to cop multiple sneakers on the same days or are trying to copy multiple sizes of the same sneaker, Cybersole also comes with superb analytics which give you more detail about every step of the sneaker buying process. For casual sneaker bot users, this may not be as useful but it comes on very handy for serious resellers. Cybersole also has options of full automation and the options for which you can automate are also endless. Furthermore, the bot gives you almost complete control over its use which allows you to configure the bot to your wishes. Cybersole is also relatively inexpensive which makes it perfect to rent on certain days when you are looking to get the latest sneaker release.
Nike Shoe Bot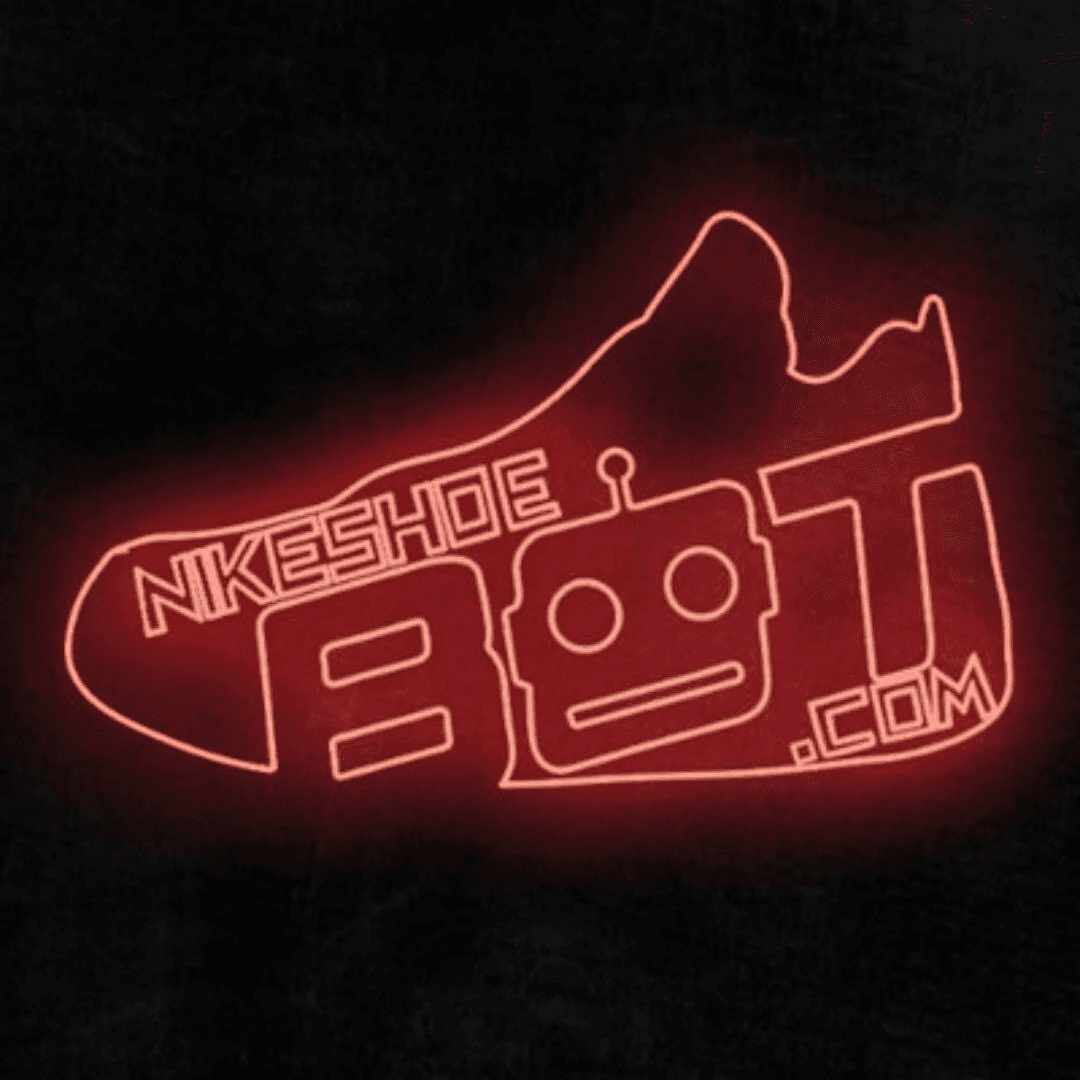 The next bot on this list is the Nike Shoe Bot which is better known as the NSB. NSB credits itself with the original creation of sneaker bots as we know them so their pedigree is undoubted and it is one of the reasons that the NSB got an instant place on this list of the Best Sneaker Bots of 2021. It is often said that old is gold and with the NSB being the oldest bot, it is definitely true. Initially, relatively cheap when it released in 2015, the prices of the NSB have been steadily rising as it has cemented itself as one of the best sneaker bots available on the market. While it's name suggest that the NSB only comes in handy when buying Nike releases, the NSB actually is perfect for all types of releases. It is actuality an AIO bot which means that it is an All in One bot; the NSB supports more than 100 sites and stores and is perfect for both casual and serious sneaker buyers and resellers. The NSB is also renowned throughout the sneaker and sneaker bot communities for being one of the fastest bots that is available on the market. When looking for sneaker bots, speed should be one of the first things that you consider so to know that the NSB excels in this area is a big plus point for this particular bot.
One of the largest drawbacks of most bots is the fact that they are made exclusively for Windows Platforms. Very few bots are made for the iOS platform, which is often the platform that serious users prefer and are used to. This brings us onto another advantage of the Nike Shoe Bot – it is cross platform. The fact that it is cross platform means that both iOS and windows users can use the NSB which may mean that the NSB is appropriate for you. The ease of use of the NSB also plays into its popularity and why it has been able to remain at the forefront of sneaker bots for such an extended period of time – the bot itself and the User Interface is very easy to use and simple. When you purchase the sneaker bot, you will also receive a detailed instruction pack which gives you clear and precise instructions on the use and care of the Nike Shoe Bot. One con of the NSB is its high price if you buy it outright. The Nike Shoe Bot sells for $499 every year but when buying through tidal market.com, you'll get a much better deal. Overall, the pros of the NSB heavily outweigh the cons of the bot and it is definitely a great option if you want success when buying a pair of sneakers.
Sole AIO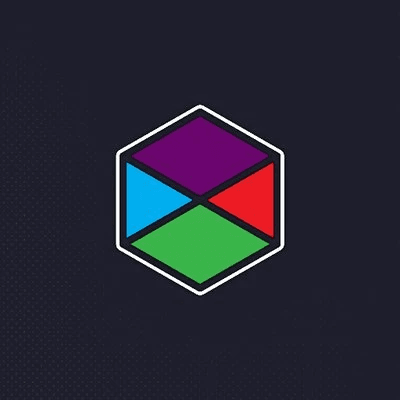 The next sneaker bot on this list is another All In One bot that goes by the name of Sole AIO. So, what are the actual benefits of using Sole AIO? It can be said that Sole AIO is almost catered towards Adidas releases and therefore, more catered towards Yeezys (as it is usually only Yeezys which require the use of a sneaker bot when purchasing them). Therefore, if you are looking to focus more on Yeezy releases, or are simply looking to cop a pair of Yeezys for yourself, Sole AIO may be the right choice for you. Additionally, Sole AIO features an extremely easy to use platform which is perfect for beginners who haven't had the experience of using a sneaker bot before. Thus, Sole AIO is often described as the best sneaker bot for beginners to use. However, we can't take anything away from Sole AIO; it is a great option for those who are experienced with using sneaker bots too.
Sole AIO also works great for Shopify custom sites so it is great as a bot to use on Shopify sites. Another advantage of using Sole AIO as your sneaker bot is that the developers behind the bot are very supportive and helpful and are constantly tweaking the bot to make sure it's performance stays optimal. However, the biggest drawback of Sole AIO is the fact that it seems to forget its function when working with Supreme. While not a direct sneaker producer, Supreme often collaborates with other brands on sneakers that you may be wishing to buy. Another drawback is that when compared with other sneaker bots on this list, Sole AIO lacks support for a wide variety of websites that sell sneakers. But (and it is quite a bit but) the next pro may outweighs all the cons. Sole AIO is probably the best cheap bot that is available on the market. This, when paired with its sublime performance on Adidas releases, means that Sole AIO is a great sneaker bot for those looking to cop their next pair of Yeezys
Balkobot When it released in 2018, Balkobot didn't have an immediate impact on the sneaker bot community but it would be an understatement to say that it has not worked itself (and proved itself) to reaching the cream of the crop in terms of sneaker bots. Balkobot is a great bot that works well in almost every aspect – there are no glaring issues or problems that hold the Balkobot back from achieving greatness (e.g. like with Sole AIO, the fact that it doesn't work that well with Supreme means it can never become the best sneaker bot overall).
One reason the Balkobot is so effective is because of its CAPTCHA solver – many checkouts now have a CAPTCHA which is a way to prove that the user who is checking out is actually a human and is not a bot. However, Balkobot has worked out a way to get around these CAPTCHA's which improves its success rate. Now, you may be thinking that most of the bots nowadays have a CAPTCHA solver so why is it different to all the other bots available on the market? While it may not be doing anything different, it's efficiency is the reason that Balkobot is wanted by almost everyone. Balkobot also provides support for a wide variety of stores which means you can cop sneakers from most websites. While Balkobot started off as a Shopify bot, it has expanded its range of operations and has provided itself to work on other stores like Adidas, Nike, Supreme and Off-White. Over time, it has evolved into an AIO bot (All in One). Another advantage of Balkobot is the good analytics it provides; it gives you a list of every successful checkout and graphs showing the money you've spent over time.
Balkobot also provides cross platform support (works on both iOS and Windows platforms) which simply adds to its already wide range of advantages. The developers behind Balkobot are also very helpful and provide great support, quickly and efficiently. The only things that hold Balkobot back is the fact that it is hard to grab for a good price – but this problem can easily be solved with the use of tidalmarket.com to rent Balkobot for as long as you want – and the other is the fact that it's user interface is quite complex. Balkobot can't be described as a beginner bot so I would recommend you stay away from Balkobot if it's your first experience with a sneaker bot.
Koi AIO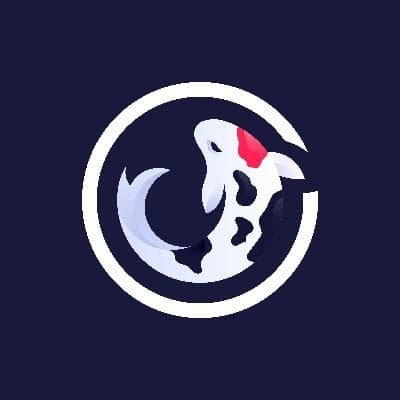 Koi AIO is not a very popular bot and that's why it's been termed as one of the most underrated sneaker bots of 2021. Koi AIO actually comes as a part of an all in one package by KOI solutions- the package includes Koi AIO (the actual sneaker bot), an extension (more about this later), tools which help refine the Koi AIO experience and a Web monitor which serves as an accomplice to the Koi Extension. As well as this, you get access to the Koi Solutions community which features a user dashboard and a discord group which can be accessed through their website at koi.solutions. While many bots describe themselves as an AIO Bot, Koi AIO actually provides an All In One experience.
One thing that holds Koi AIO back is the fact that, until now, it doesn't have support for as many websites as we would like to see. Of course, with time, this will change but as of now Koi AIO only supports a few sites. The main ones it supports (for sneakers) are footlocker in the United States and Canada, Champs Sports, Eastbay, Footaction and Footlocker kids. As you can see, it's not a lot, especially when you compare it with some of the other sneaker bots on this list. If Koi solutions is able to add support for more websites soon, I believe that Koi AIO will succeed and do very well. One advantage is that a recent User Interface overhaul has made Koi AIO one of the best looking and easy to use bots available on the market. Koi AIO comes with a variety of themes and colours which means there is the option of customisation if you would like to do so. Some of the things that the new User Interface allows you to do include creating monitor tasks with a push of a button and it also allows you to create such tasks from a release calendar which monitors the latest sneaker release news. As with almost every bot on this list, Koi AIO comes with an Analytics Window which displays a wide variety of information about your checkouts and how much you have spent. Koi AIO also works on both macOS and windows which simply adds to its appeal. Additionally, like mentioned in the opening paragraph, the purchase of Koi AIO comes with an automatic introduction into their discord group and their user dashboard. On this group, you can expect almost instantaneous replies from the developers behind the sneaker bot so you can be sure to get the help you need quickly and efficiently.
As mentioned earlier, Koi AIO comes in the Koi Solutions package which also includes an extension which can be used to 'refine the manual copping experience'. The extensions is actually aimed at maximising the manual experience and it allows you to checkout with multiple profiles in one click. For a serious reseller, this is a great feature but may not come in as handy if you are looking to use the sneaker bot casually. Koi AIO also comes with tools that make the botting experience so much better – some of the tools include spoof browsers which can be used on splash releases (Adidas does a lot of splash releases so this tool may come in handy if you are looking to cop a pair of shoes made by Adidas e.g. Yeezys). Another tool is the built in twitter and discord monitor that allows you to stay on top of all sneaker releases, even the ones that aren't announced beforehand. The web monitor allows you to get past any puzzles that checkouts may throw your way which makes the checkout process much, much easier and faster. Overall, Koi AIO is a great bot that is on the up. While it has not cemented itself as being one of the top ones as of yet (just the bot), the package that comes with the bot is worthy of making the list.
Ganesh Bot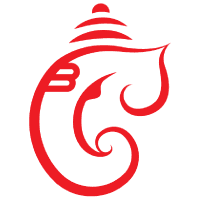 In the hands of an experienced sneaker bot user, the Ganesh Bot is arguably the best sneaker bot on this list. It simply doesn't faff around – the Ganesh Bot has the best success rate of any bot on this list but as with all things, it has a few drawbacks too. Ganesh Bot only supports a few websites and this, without a doubt, is its biggest downfall. While the developers behind Ganesh Bot have been steadily expanding their operations, the list of websites it's supports pales in comparison when compared to some of the other bots on this list. Ganesh Bot supports footlocker, footaction, champs sports, east bay, JD, foot patrol and size. Additionally, Ganesh Bot offers great support for finish line, Yeezy, ambush, off white, solebox, offspring, SNS and Zalando too. Ganesh Bot doesn't offer a great amount of support for Shopify stores but trust me when I say that it is undoubtedly the best sneaker bot for some of the sites listed above. When it originally launched, Ganesh Bot only supported a few websites and all of them were UK based. These websites included Offspring, Size and Footlocker EU. As time went on, users began experimenting with Ganesh Bot and found that it was the best sneaker bot available for these sites. Additionally, as it was initially geared towards a UK audience, Ganesh Bot was able to tap into a new audience (as most sneaker bots only support sites from the United States). This allowed Ganesh Bot to build up a lot of hype and allowed it to cement itself as a name in the sneaker bot community. However, as you can probably see, Ganesh Bot has widely expanded its operations and has become a force to reckon with in the sneaker bot world. As it has expanded the amount of sites it works with, Ganesh Bot has also become popular in the US but it's limited quantities make it a hard to get commodity.
As it initially supported only a few sites, Ganesh Bot was able to maintain a very high success rate on those sites. Despite now supporting more sites, the success rate of Ganesh Bot has not dropped off – this could be attributed to the fact that the developers behind Ganesh Bot devote their time to making sure that Ganesh Bot is perfect for a site before announcing support for it. As of 29th December 2020, Ganesh Bot secured over 650,000 successful checkouts. At first, this may not sound like a lot but let me give you some context. Ganesh Bot has one of the smallest communities in all of the sneaker bot world - it's team only puts out very limited quantities of the bot out at a time which helps maintain hype but also helps maintain a small community where everyone is helpful. Another advantage of a small community is that it is extremely easy to get help from experts who have a wide variety of knowledge.
The actual bot comes with a wide variety of tools which allow you to instantly create tasks, build profiles and configure settings. Moreover, the bot comes with an anti-bot team which allows Ganesh Bot to surpass the newest forms of bot protection. Perhaps the biggest drawback of Ganesh Bot is the price that it goes for – while it may retail for a relatively affordable amount, Ganesh Bot is simply unavailable at the retail price. Another thing that holds Ganesh Bot back is the fact that it is geared towards use by experienced sneaker bot users; Ganesh Bot is not appropriate for a beginner because it is simply too complicated. Overall, if you are looking for one of the best bots available that will almost guarantee success, look no further but be prepared to pay a pretty penny for it.
Easy Cop Bot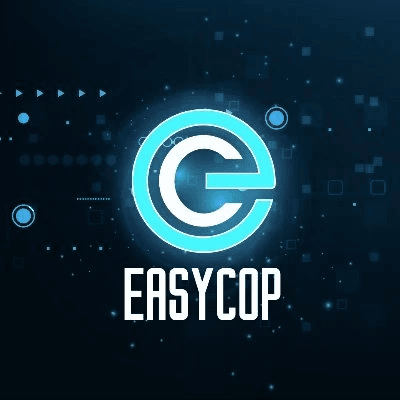 Easy Cop Bot really took the world by storm when it released; within a mere 6 months of its release, Easy Cop Bot was able to secure over $4 million in profit for its users. Easy Cop Bot is a bot that is geared towards use on Footsites (Footlocker, Champs Sports, Eastbay and Footaction) and it has excelled in these areas of use. While it is not the most polished sneaker bot available, it would be a grave sin to not be able to see the potential that Easy Cop Bot has to take over and revolutionise the sneaker bot community.
Despite it being relatively new, Easy Cop Bot has already made quite a name for itself in the sneaker bot community. So, what is this purpose of using Easy Cop Bot? Easy Cop Bot is actually a sneaker hot that is geared towards use for limited edition releases. It is an add to cart program which quickly adds new releases to its cart and checks them out within seconds. The developers behind the bot are experienced sneakerheads themselves so you can be sure that the bot doesn't lack anything; Easy Cop Bot includes all of the little (lesser known) tricks which can make the checking out process a little bit quicker. With limited releases, it is a few milliseconds that can make the difference between making some profit or regretting that you missed the release. As I said in the opening paragraph, Easy Cop Bot is a new bot that is still evolving. What this means is that while this sneaker bot is pretty good, it doesn't compare to most of the polished bots on this list (like Ganesh Bot for example). One of the advantages of Easy Cop Bot is the fact that it is a cloud based bot. This means that the bot takes away from the massive hurdle of installation and updating that can really be a hassle, especially when you consider the large space that these programs take up. As it is cloud based, Easy Cop Bot is cross platform which means you can use it on every operating system possible. All you need is an internet browser and you should be good to go. This is a great advantage of Easy Cop Bot which sets it apart from the crowd of sneaker bots available on the market. As most bots are geared towards Windows based computers, a few are geared towards MacOS and almost none are geared towards operating systems like Linux, Easy Cop Bot makes it easy for those who don't have a windows based system to make use of a sneaker bot. Another advantage of Easy Cop Bot being cloud based is that there are almost zero update times – you can escape the wait of updating which can have its own downfalls. Like, for example, you could lose out on a sneaker release because you are waiting for your sneaker bot to update. With Easy Cop Bot, you don't have to worry about this. Many bots also require a served to host them and this is another thing that Easy Cop Bot does not need. Without doubt, the fact that you do t age to install this sneaker bot is its biggest strength.
Easy Cop Bot supports over 100 Shopify stores and Nike stores too which is pretty good but doesn't mean that Easy Cop Bot can be called an AIO bot. One advantage of this sneaker bot is the excellent support and documentation that comes with the purchase of Easy Cop Bot; the documentation comes in the form of a single Google Document that features the answers to any questions that you may have. Truly, it is the best documentation for a sneaker bot I have ever seen and this makes it much easier to use Easy Cop Bot, especially for beginners who are new to the game. Easy Cop Bot also comes with a wide variety of tools such as a browser spoof, a proxy tester and a profile converter too. Easy Cop Bot also allows you to run unlimited tasks to try and hit as many sneakers as you want.
However, the main thing that holds Easy Cop Bot back is the fact that the success rate of the bot is quite low. Despite all its advantages, this con holds back Easy Cop Bot from being considered the best sneaker bot of 2021. There is no way around this - Easy Cop Bot simply underperforms and this is the main fault of this bot. While Easy Cop Bot isn't the best bot on this list, the fact that they are experimenting with a cloud based system (something new) makes it worthy of this list.
The Shit Bot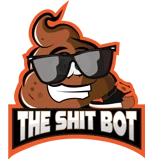 If you are looking for a sneaker bot to cop only Nike shoes, look no further. The Shit Bot is the best example for a sneaker bot to buy Nike shoes that is available right now. Period. The Shit Bot is a sneaker bot that allows you to buy Nike in more than 40 regions with an extremely high success rate. As the sneaker bot only focuses on one site, the developers have been able to refine the bot and work on it to a point where it just does not flop when buying shoes from Nike. When you consider the fact that Nike has one of the top anti bottling systems on their website that is available anywhere, the extremely high success rate of The Shit Bot becomes ever more astounding. Let's get into the facts – The Shit Bot has a 96% success rate and it was able to cop 92 out of 95 hyped shoes which were released through SNKRS. These sort of numbers are just unheard of when talking about success rates for a fairly new bot so you can probably see why The Shit Bot made such great waves in the sneaker bot community. In 2020, The Shit Bot was able to make 5 million USD in profit for its users through copping just Nike sneakers. In one day, The Shit Bot was able to secure 536 checkouts for the Jordan 1 Zoom and the Nike SB Dunk Syracuse and Kentucky colourways.
The Shit Bot features a fairly good User Interface which is easy to navigate and looks fairly modern too. The User Interface is based around the name of the bot so the primary theme is well, 'shit'. There's different forms of shit that represent different things on the User Interface. While it may sound pretty childish, it is pretty funny. You can change some of the settings but the shit doesn't go, no matter what you do. The Shit Bot also has constant updates which is another thing that adds to its appeal. The developers behind The Shit Bot often release updates the day before a big Nike drop to stamp out any potential errors that may be there and to make sure that everything runs smoothly for the next day. One feature that they recently added was the access checked which can check for exclusive access when Nike grants exclusive access for certain shoes. In terms of support, The Shit Bot has quite a good system to support its users. When buying the bot, you get induced into The Shit Bot community where you can get great support, quickly.
One thing that holds The Shit Bot back is the fact that it supports only one site, no matter how great it is for that one site. As it supports Nike for 40+ regions, you can use it to buy sneakers from different locations – it is practically 40 different sites. However, this too comes with its own costs of delivery and import taxes to name a few. The fact that The Shit Bot supports only one site means it is inappropriate for beginners. As a beginner, you want to try and get as much experience as you can with your first bot and then slowly work yourself into a niche market e.g. the market for Nike or Adidas sneakers. Thus, The Shit Bot is probably best being a second bot because it restricts the number of stores that you work. If you want to rent this sneaker bot for a short period of time through tidalmarket.com, then it may be appropriate if you are looking to snag a few pairs of Nike shoes. Even though renting any bot is easy, I'd still recommend getting experience with another bot like Cybersole (for example) before you work your way up to a more niche bot like Ganesh Bot or The Shit Bot. The Shit Bot is also relatively inexpensive to rent so it is a good option if you're trying to cop a pair of Nike sneakers.
However, one of the hidden costs of The Shit Bot may be enough to drive you away. With most stores, you need to buy proxies and servers to effectively checkout sneakers. With Nike, you need severs and proxies but you also require a Nike account to buy their sneakers. In order to make a Nike account, you have to SMS verify your account. To buy a Chinese account (only one) it costs around $0.50. If you are trying to buy an EU or US Nike Account, it'll cost you around $2.00. This may not sound like a lot but when you take into account the fact that many botters like to have around 300 accounts, the total quickly adds up. If you are a casual sneakerhead that's just looking to buy a few Nike sneakers on the side, The Shit Bot may be perfect for you. It's pretty good for serious resellers too but be aware of the costs that come aside Nike sneaker botting.
MEKpreme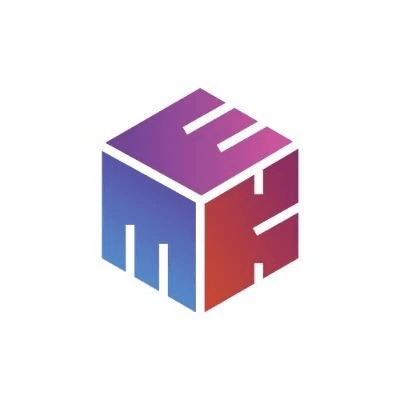 MEKpreme is one of the best bots for global streetwear brand, Supreme. MEKpreme which is developed by MEK robotics is a bot that is geared towards copping Supreme on both initial drops and restocks. Even though Supreme is constantly changing its bot protection, MEKpreme is constantly finding ways around such protection and is able to cop Supreme with ease. The reason why MEKpreme makes it onto the list of the best sneaker bots of 2021 is because of the fact that Supreme occasionally collabs with brands like Nike to make extremely desirable sneakers that usually have a large profit margin for a reseller.
The developers behind MEKpreme are constantly updating the bot to make sure it can get past the newest bot protection put up by Supreme and evidently, their hard work is paying off. As with The Shit Bot, MEK preme bot also focuses only one site. Even though this has its disadvantages, it means that the MEK preme bot is great with Supreme and has a very high success rate. With most Supreme bots, you expect a success rate of about 50% which may sound low but is actually good because of the evolving bot protection that Supreme puts on. With MEKpreme, the success rate is in the high seventies and low eighties which is just splendid. You can expect updates almost weekly to make sure the bot keeps running smoothly and to counter the latest bot protection. The support provided by the developers behind MEKpreme is pretty good too with response times being 24-48 hours on most occasions.
Due to the simple and effective User Interface, MEKpreme can also be dubbed a good bot for a beginner that is looking to work his or her way into the Supreme reselling world. However, I would caution against this because I believe that it is important to get experience wishful a bot that can work with many stores. Overall, MEKpreme is a good bot for Supreme that can help you cook hyped releases easily. It is also relatively inexpensive which makes it good for beginners and casual sneaker/supreme buyers.
This brings this list of the Best Sneaker Bots of 2021. We have tried to include a mixture of bots from different backgrounds that do different things. Almost all of the bots that are written about here can be rented through Tidal which is an extremely cost-effective way to get the sneakers that you've been wanting.
Thanks for reading!