What Are Team Jordan Shoes?
Shaba
The history of the Team Jordan shoes!
The team Jordan brand started in the late 90's, especially in 1997. Many people, even sneakerheads, have no idea what Team Jordan is nor that they even exist! During the 1990s, the Jordan brand had an expansion in what it wanted to offer. Team Jordan was able to offer shoes to a new demographic of people. For someone who wanted to get their hands on a pair of Jordans but may not be in a spot where they could afford to pay for them, this was the option for them. When buying a Team Jordan shoe, you are able to get very legit authentic Jordans without breaking the bank. This expansion has allowed the Jordan brand and Nike to offer two types of shoes without having to compete with each other. You could offer the pair with the swoosh on them at a higher price point which would be released oftentimes in a more limited feature while the Team Jordan would be widely available at a lower price point!
What exactly is Team Jordan Shoes?
During the expansion of the Jordan brand, the way they did this was by separating from Nike so that the two brands were completely separate but would still work together as we see today. Separating the two brands has allowed them to create two completely different lines, which is the Jordan lineup that the majority of people are familiar with such as the 1s and so on. At the same time, the less popular but impactful lineup that team Jordan can also sell synchronously.
When the brand separated and created two different lineups, people became divided because many people thought they were just Jordan knockoffs while others were just happy they could get a pair of Jordans they could afford. We are seeing something kinda similar with the Adidas and Yeezy brands separating. Since Adidas cut ties with the Yeezy brand, Many people have stated they will not buy the Adidas 350 without the Yeezy branding because they felt like they are just "knock-offs." It is interesting to see after many decades later that people have a similar sentiment that we can relate to.
What were the first Team Jordan shoes released?
The first Team Jordan shoes that were released were called the Jumpman Pro back in 1997! The shoes were endorsed by many celebrities such as Kevin Garnett, Ray Allen, Eddie Jones, and many others. In fact, Michael Jordan's last game at the United Center in 2003 wore a pair of team Jordans which brought a lot of press and attention to the brand!
What are the best Team Jordan Shoes?
If you are new to the game or curious about what the shoes look like we have created a list of the top 5 shoes released with their retail price and the year they were released!
#1 Team Jordan Shoe Super.fly
Back in 2017, these shoes were released at a retail price of $140. These sneakers were extremely popular due to their color combinations. You can see the ice and white soles that pair very nicely with the black upper. These shoes have a lot of similarities to the Jordan 11 "Concords".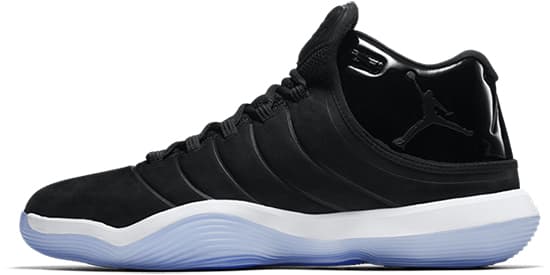 #2 Team Jordans Shoes Jumpman Team 1
This pair was released much earlier than the previous pair discussed. These were released initially in 1997 and they continued to produce and sell them up until late 1998. These pairs actually retailed for a lot given the time they were released in at a price point of $200 per pair. These shoes were very popular because we saw many players wear these shoes which allowed for a lot of press coverage on them. Many popular players such as Vin Baker, Kevin Garnett, and many others whom we also discussed earlier in the passage wore these shoes during the games.
These shoes were the first pair of shoes that Team Jordan released marking the brand's start at becoming a large brand!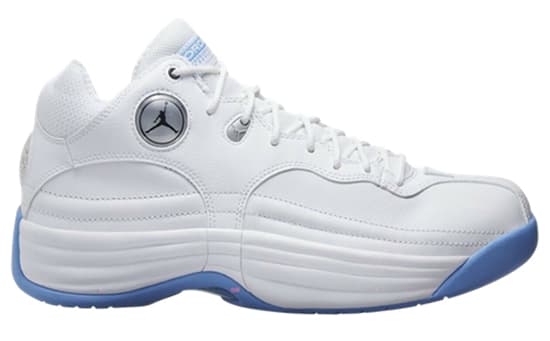 #3 Team Jordans Shoes Jumpman All-Star
Next on the list is the Jumpman All-Stars! This pair was released only for one year in 1999 for a retail price of $140. This was a much more affordable shoe compared to the Team 1 silhouette. This pair was released after Michael Jordan retired for a third time. You may be wondering how that could be because he wore the Super.fly in 2003 and that is because MJ ended up retiring from the NBA three times! Similar to many of the other shoes the brand released, this pair also resembled a Jordan swoosh pair. Alot of the inspiration of this shoe comes from the Air Jordan 15.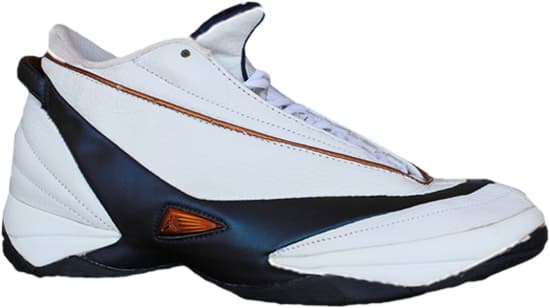 #4 Team Jordans Shoes Jumpman Pro
The Jumpman Pros were released twice! Once in 1997, similar to how Team 1 was, and then the brand released them again in 2008. This pair was originally released at a retail price of $110. When these dropped in 2012, it was said that this shoe actually inspired for the Air Jordan 12 with the only difference between the Team Jordan silhouette and the Air Jordan silhouette was the higher collar.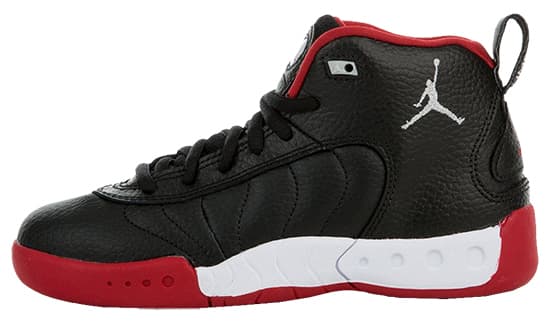 #5 Team Jordans Shoes Jumpman Quick 6
Last on the list is the Jumpman Quick 6 which was released a year after the Team Jordan brand launch. This pair was released in 1998 with a retail price of $125! An interesting fact about this shoe is that it took a lot of inspiration from the Air Jordan 13 and the Air Jordan 14 including the famous Ferrari logo that we see on the 13s. So when buying this pair, you are mixing two popular silhouettes into one.